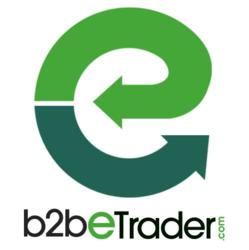 St. Petersburg, FL (PRWEB) April 13, 2012
One of the biggest challenges that most firms are facing is a shifting economy. This because globalization has been changing the way they are operating by: lowering costs and increasing productivity. At the heart of these transformations, are rapid improvements in technology. This has lowered the number of actual human employees that are working for different firms. As a result, the total amounts of entry / mid-level employees have decreased dramatically (with many of the remaining jobs being outsourced to locations such as: China, India or Brazil). The combination of these factors is forcing most traditional employees to make themselves a valuable commodity by having their own businesses.
The Jobs Bill and Small Businesses
To help firms adjust with these challenges, President Obama has signed into law the Jobs Act. This is designed to provide startup businesses with additional support through: tax credits (for hiring American workers) and it makes it easier for them to have to access to loans / other start up investment capital. This is helping many people, who are thinking about starting a small business, by providing them with the resources they need to be successful.
To assist startup businesses in finding the resources they require; B2B e Trader is one tool that will address a number of challenges. To include: discussing the issues impacting organizations, the ability to locate specific products / equipment / services and to learn about other businesses that are for sale. This is accomplished through the online marketplace and community (which allows business owners to quickly connect with the other party). This reduces costs and increases the competitiveness of these organizations.
Evidence of this can be seen with comments from B2B e Trader CEO Jovan Haye who said, "The economy is becoming increasingly global and we are seeing more international deals than we originally anticipated. Small businesses based out of the U.S.A. are hiring overseas. They're also making some of their biggest sales overseas too! It truly is a global world. We've already become members of the Associated Equipment Distributors and the International Reciprocal Trading Association. We're also working with the United States Small Business Administration to provide quick access to useful information on starting up a small business in your area. The SBA-Direct widget on B2B e Trader will show our users some of the more positive information we've been receiving. Consider the recent news that small business loans have returned to their pre-recession levels. That's something worth smiling about." This is showing how B2B e Trader can provide small businesses with additional tools to be successful. When this is used in conjunction with the financing from the jobs creation bill, it can give startups the ability to compete against other firms on a global scale by giving them access to the same tools and equipment to get started. Making it ideal for Start-Up businesses to buy, sell, or trade used equipment, like restaurant equipment, medical equipment, office equipment, heavy equipment, farm equipment, it equipment and more.
Clearly, shifts from globalization and improvements in technology are leading to a reduction in the number of workers. Those individuals who are able to adjust with the transformations are starting their own companies (which makes them indispensable). B2B e Trader can be used to provide firms with the tools they need to be successful. It is at this point that organizations can evolve with these transformations and compete on a global scale.