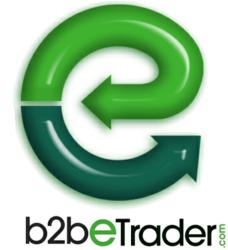 Supporting Small Businesses in 2012
St. Petersburg, FL (PRWEB) May 16, 2012
When most people think of the U.S. Chamber of Commerce they will often talk about an organization that represents the interests of business. While this is true, the reality is that they are playing a vital part in creating an environment that is supportive of businesses. This occurs by providing direct assistance through: working with members to address specific problems, creating strategies that can be used to improve competitiveness and ensuring a balance in regulations with the free markets. The combination of these factors is showing how the U.S. Chamber of Commerce is offering direct assistance to a variety of firms.
The strategy they are using is to provide support is through working with organizations that have the experience to help members. Recently, B2B e Trader was selected as an advisor and policy advocate to small businesses. This is a dual role that will help the firm to have a positive impact on stakeholders.
What is B2B e Trader's Role with the U.S. Chamber of Commerce?
B2B e Trader's role as advisor is one that requires the firm working directly with small businesses to create strategies that will address specific challenges they are facing. This is because B2B e Trader has created the online business marketplace. Using the most state of the art technology, they developed a platform that allowed businesses to directly connect with the other party for free. Making it ideal for business professionals to buy, sell, or trade a host of commercial used equipment, like restaurant equipment, medical equipment, office equipment, heavy equipment, IT equipment and more. What made the process so effective; is they utilized social networking and integrated the platform with traditional classified ads. The combination of these elements created solutions that allowed firms to address their specific needs and lower their costs.
At the same time, B2B e Trader is playing a part in helping to establish policies that will take into account the needs of small business owners. Some of the different areas the committees they are serving on will discuss include: education, energy, legal reform, infrastructure, health care, labor, the capital markets, taxes, the economy, intellectual property and trade. These views are taken into account, to create policies that are supportive of small businesses. During political events, is when the U.S. Chamber of Commerce can effectively express these sentiments to members of Congress. This is when any kind of new regulations will address needs of entrepreneurs. As an advocate, B2B e Trader is offering their experiences and insights in achieving these objectives. This how new guidelines can be enacted that are supportive of the needs of small businesses.
Clearly, the partnership between B2B e Trader and the U.S. Chamber of Commerce is a win – win for small businesses. This is because B2B e Trader can take their real world knowledge to fight for those issues that are most important to entrepreneurs. Over the long term, this will help the U.S. Chamber of Commerce take into account these views and their significance to the economy. This is when policies are created that is supporting the needs of small businesses. In the future, this will encourage more people to startup their own organizations (which can address specific needs of consumers and improve the standard of living inside the community). This is the point that all firms can remain competitive in a marketplace that is being impacted by the economy.