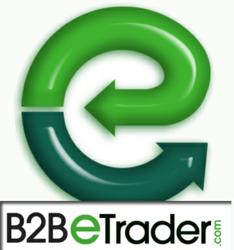 (PRWEB) June 12, 2012
Over the last several years, social responsibility has been receiving lots of attention from corporations. This is because most organizations want to show how they care by giving something back to communities that support them. On the surface, this supposed to be a win – win situation for everyone. However, depending upon the organization, these programs could be nothing more than a public relations campaign. To determine which companies are dedicated to communities requires seeing how they are involved in specific regions and organizations that dealing with these problems. This will decide which entities are addressing the needs of communities.
In the case of B2B e Trader, they are showing that they care more than typical firms by providing financial assistance, to foundations that are tackling problems (such as: juvenile crime and breast cancer research / awareness). This year, the company is supporting activities in Nashville and Atlanta.
How is B2B e Trader.com making a difference?
The way that B2B e Trader is making a difference is through assisting programs that have the greatest impact on stakeholders. This year, the firm has been focusing their efforts on the Susan G. Komen Walk and the HOYAS foundation. These nonprofits have demonstrated the ability to make a difference in community (no matter what challenges they are facing).
The Susan G. Komen Walk was started in 1991. This is when different breast cancer survivors wanted to highlight the seriousness of the condition and the need for continuing research. The annual walk that they are holding around the country is designed to help raise funding by: allowing organizations to sponsor participants. This year, B2B e Trader has been sponsoring numerous walkers in the Atlanta race (which took place on May 12th). The support that they are providing is showing how they are dedicated to giving something more back to community.
The HOYAS Foundation
In 2009, the HOYAS foundation was started with the focus on reaching to at risk youth in Nashville. This was in response to the escalating juvenile crime problem that the city was facing. Since this time, they have made significant progress in dealing with these challenges through: after school, summer, leadership and mentoring programs. B2B e Trader is playing an active part by providing financial assistance in helping to support these activities. Over the course of time, this partnership has become a blue print in how the private sector is interacting with nonprofits.
These views are based upon the company's philosophy of giving something back to stakeholders. At first, this was accomplished by offering businesses with the tools to succeed in an increasingly competitive environment (through the online business marketplace). This is a state of the art application that allows buyers and sellers to contact each other for free using social network technology. Making it ideal for businesses and professionals to share advertising listings to buy, sell, or trade a host of commercial used equipment, like restaurant equipment, medical equipment, office equipment, heavy equipment, IT equipment and more. Now, the firm is focused on giving something back to communities through supporting programs that will address a host of challenges. This is illustrating how B2B e Trader has a desire to use their organization to benefit various stakeholders. As a result, this is a blue print for the way corporations should be working with different nonprofits (in addressing the larger problems impacting communities around the country).