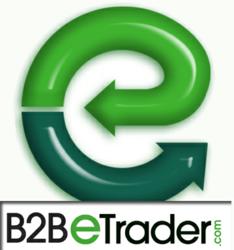 St. Peterburg Fl. (PRWEB) June 13, 2012
During the last year, the stagnant levels of economic growth are having an adverse impact on small businesses. This is taking place with consumers remaining reluctant to spend and the lack of confidence from employers. To make matters worse, the slowdown in China and the Euro Zone crisis are adding to these fears. For entrepreneurs, this means that they are forced to find new tools and tactics that will keep them competitive. Recently, B2B e Trader has introduced a free application that allows business owners to reach out to a wide variety of stakeholders through the Small Business Directory.
What is the Shop Small Business Directory and why does it Matter?
The Small Business Directory is a state of the art application that is designed to allow users to directly contact the other party for free. This is where entrepreneurs can post an ad and then have it shown to their target audience (using the latest social networking technology). A few of the most notable categories include: arts / entertainment / recreation, construction, finance, insurance, IT communication, manufacturing, real estate, retail / wholesale trade, transportation and warehousing.
When this happens, they are able to increase their exposure and reach out to a variety of stakeholders. In some cases, this could involve the company locating new customers who are interested in their products or services. While at other times, this entails connecting with third party providers that can address specific needs of the firm. As a result, those organizations that are consistently utilizing this tool are effectively dealing with a host of challenges. This is reducing their cost structure and it is making them more competitive (by prudently increasing productivity).
Who is B2B e Trader?
B2B e Trader was started based on the premise that small businesses can compete if they are provided with the proper tools and guidance. In the beginning, this was accomplished through a next generation platform called the online business marketplace. Making it ideal for businesses and professionals to share advertising listings to buy, sell, or trade a host of commercial used equipment, like restaurant equipment, medical equipment, office equipment, heavy equipment, IT equipment and more. Moreover, users could directly discuss a host of different ideas with some of the most successful entrepreneurs (in the chat rooms and message boards). The combination of these tools helped to give small businesses the ability to reduce liabilities and improve their earnings. Once this took place, is when they were capable of adjusting to a host of challenges. This set the stage for B2B e Trader to offer something more to everyone. The development of the Small Business Directory is taking these ideas and using proven online marketing strategies to contact a variety of stakeholders. For firms, this increases their exposure and it is giving them the flexibility in working with different customers.
Clearly, the various challenges impacting small businesses are forcing owners to make radical changes. One tool that can help to deal with a host of issues is the Small Business Directory. This is a free application that allows users to directly contact stakeholders. If this is utilized consistently, it will help to address the most critical needs of a firm. Once this happens, is when an organization is more flexible and responsive to the needs of supporters. This will increase their profit margins and competitiveness over the long term.