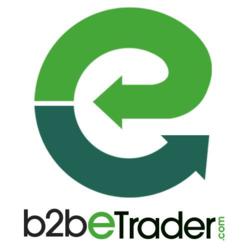 Supporting Small Businesses in 2012!
Tampa, Florida (PRWEB) June 15, 2012
A common challenge that most small businesses are facing is a skills mismatch. This is because numerous organizations are not focused on using tools and tactics to adjust with new transformations in the marketplace. Evidence of this can be seen with comments from the Minneapolis Fed President (Narayana Kocherlakota) and Federal Reserve Chairman (Ben Bernanke). They believe that the recent challenges in the economy are from a structural skills mismatch. This is having an impact on small businesses by not providing them with the talent they need to remain competitive. At the same time, this is hurting their ability to utilize technology to reach out to new customers. The long term results are that any kind of economic recovery has been severely limited. To deal with these kinds of challenges, entrepreneurs need to use a variety of tools in addressing a number of problems. One the most innovative solutions is the Small Business Directory from B2B e Trader.
The Small Business Directory and B2B e Trader
B2B e Trader has a philosophy of helping small businesses to adjust with different challenges using state of the art technology. Originally, their focus was on allowing users to directly connect with each other through the online business marketplace. This is a next generation free application (which is utilizing social networking) to reach out to customers and other parties. Making it ideal for individuals to share advertising listings to buy, sell, or trade a host of commercial used equipment, like restaurant equipment, medical equipment, office equipment, heavy equipment, IT equipment and more. For entrepreneurs, this helped them to quickly address some of their most critical issues. Moreover, they also have access to the different message boards and chat rooms. This is where users can learn about how they can adjust to a host of challenges from some of the most successful business professionals.
How B2B e Trader is Changing Innovation and Collaboration?
B2B e Trader has taken these concepts one step further through: the introduction of the Small Business Directory. This is a free application that allows firms to post their ad in a host of categories. To include: arts / entertainment / recreation, construction, finance, insurance, IT communication, manufacturing, real estate, retail / wholesale trade, transportation and warehousing. This is allowing users to identify and communicate with a wide variety of stakeholders. Once this takes place, is when they can begin locating new customers and transforming their business models. This will increase flexibility and competitiveness inside the firm.
Clearly, globalization and advancements in technology have changed the way firms are operating. This is creating a skills mismatch that is hurting small businesses. As they have a decreasing customer base and are unable to deal with critical issues. To help firms address these challenges, B2B e Trader has developed the Small Business Directory. This is a free state of the art application that is designed to provide entrepreneurs with other ways of reaching out to stakeholders (utilizing the latest in social networking technology). Those firms that are consistently using these and the other tools are realizing a dramatic improvement in productivity. This is making them more flexible in adjusting with a host of challenges they are facing on the world markets. In this future, this allows them to protect their customer base and find new cliental in developing regions.