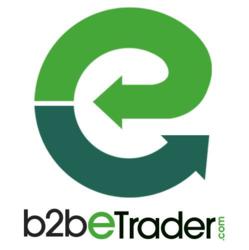 Supporting Small Businesses in 2012!
St. Petersburg FL (PRWEB) July 20, 2012
Over the last several years, social networking has become the preferred way for variety of individuals to connect with each other. This is because these platforms are providing everyone with solutions that are allowing them to: learn about new products / services and communicate. The combination of these factors has contributed to shift in the way that businesses are reaching out to customers. Evidence of this can be seen in the below facts and figures.

75% of all companies are using Twitter as a way to talk with customers about new merchandise and services.
57% of firms have increased their marketing budgets in social networking
There are over 2.3 billion people who are actively using these platforms on a daily basis.
This is showing how there has been a transformation in the way firms are interacting with customers. Over the course of time, this has led to a shift in the kinds of tools and tactics that are being utilized by corporations.
To help firms adjust with these challenges, B2B e Trader is offering users with access to the online business marketplace. This is a state of the art application that allows the different parties to directly connect with each other for free (using social sharing technology). Making it ideal for companies to buy, sell, or trade used equipment, like restaurant equipment, medical equipment, office equipment, heavy equipment, IT equipment and more.
The Benefits of Social Sharing Technology
Social sharing technology is effectively targeting the different groups on web sites such as: Facebook, Twitter and LinkedIn. The basic idea is that these individuals are more responsive to specific products and services (based on their personal interests). When this happens, a business can be able to locate new customers inside specific demographics. It is at this point that their business model has transformed itself and become more flexible. This will increase the profit margins and productivity of the company.
B2B e Trader's online marketplace is a central location that allows users to connect with new customers through this new technology. For small businesses, this has helped them to reduce their costs and focus on utilizing IT solutions (in order to remain competitive). Moreover, B2B e Trader is also giving users access to some of the most successful entrepreneurs through: the chat rooms and message boards. This is where everyone can learn about new ideas and tactics for promoting their business. In the future, this helps companies to streamline their marketing strategy and address critical needs (i.e. greater competition). Once this takes place, is the point that firms can quickly adjust to sudden changes from customer demand, their industry and the economy.
Clearly, B2B e Trader is helping firms to deal with a host of challenges they are facing. This is from the online marketplace allowing everyone to reach out to new customers using social sharing technology. The results are that entrepreneurs have been able to successfully reduce their marketing costs and increase productivity. This has allowed these firms to become more competitive and flexible in adjusting with a host of challenges. Once this happens, is the point that firms are able to respond to the needs of stakeholders. This improves their profits margins and productivity (which increases their ability to compete in the global marketplace).