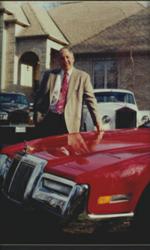 The beginning of a new year presents the ideal time to start up a business in a growing industry like barter, which flourishes both in good and bad times.
Naples, FL (PRWEB) December 29, 2011
As a new year begins, entrepreneurs worldwide are searching for creative marketing solutions, such as the barter system, to help improve business profits. Many successful small business owners actively transact trade transactions, using it as a marketing tool to increase business.
A barter exchange serves as a business-to-business network to facilitate trade transactions among business owners - without the need to arrange an even valued, one-on-one direct trade.The barter concept is a profitable answer for companies which have excess inventory, time, space or services. A trade exchange network operates both as a marketing agent and bank of sorts, setting up a currency or unit of payment referred to as a Trade Dollar. Member business owners sell to and purchase from other member businesses in the network using Trade Dollars. Each member agrees to accept payment in Trade Dollars versus cash. Business owners maximize their profits by selling available inventory or vacant billable hours to new clients, who are over and above their normal cash customers. With the trade dollars earned, each company may then purchase the goods or services they need – eliminating the need for cash and direct trades For the bookkeeping, brokering and marketing services provided, the barter company earns a transaction fee paid by the seller and buyer, along with a modest monthly administrative fee.
Barter reaches worldwide accessing most every business type and industry sector, generating $6 billion of business annually in the United States – with the bulk of business being transacted through exchange networks.
One of the most evident benefits of owning a trade exchange business is the low start up cost. To start up requires minimal overhead and inventory - factors which oftentimes are burdensome to new businesses.
There is no need to purchase a franchise, requiring a hefty up front cost and sharing revenues - or go through the trials and errors of starting one's own trade network without the needed guidance. For over 25 years, entrepreneurs interested in breaking into the industry have turned to learning the inside track from Tom McDowell, the expert responsible for The Barter Trainer Program. "The beginning of a new year presents the ideal time to start a new business in a growing industry like barter, which flourishes both in good and bad times," shares McDowell. McDowell presents a three-day business training program detailing the operations of building an efficient, profitable exchange network. The intense training includes managing and creating a trade economy, complete accounting and establishing the ideal business type mix for the new network
Retired as Executive Director of the National Association of Trade Exchanges (NATE), McDowell founded ATX the Barter Company in Cleveland in 1982, once considered to been be one of the strongest exchanges in the nation. In addition, over the years McDowell has moderated, presented and taught more than 100 barter and business seminars. He has developed and fine tuned the most comprehensive training program in the industry designed specifically to equip entrepreneurs with everything needed to launch a highly profitable business - including in depth instruction on the trade exchange economy, operations, sales, broker techniques and management. The session offers consultation, training materials and software needed to facilitate the beginning of a barter exchange network.
First Quarter 2012 Training Schedule
Tom McDowell's Barter Training has scheduled three upcoming programs available during the first quarter of 2012 in Naples, FL:
January 16 – 18, 2012 (Mon, Tues, Weds)
February 20 – 22, 2012 (Mon, Tues, Weds)
March 19 – 21, 2012 (Mon, Tues, Weds)
In addition, the training program is available via live, online webinar on specific dates, upon request.
About Tom McDowell
Tom McDowell's Barter Training provides the most comprehensive business opportunity training program to entrepreneurs starting their own B2B exchange network. For over 25 years, McDowell has trained and educated exchange owners across the U.S. and Canada. In addition, the program boasts graduates in Bulgaria, England, Columbia, South Korea, New Zealand, Brazil and Australia. The 3-day training program is presented in person by Tom McDowell in Cleveland, OH and Naples, FL or via Internet webinar sessions. With all the tools, experience and resources to begin, McDowell's business training program provides entrepreneurs with the resources needed on everything from barter software to barter website development to experienced consultation and direct marketing tools.
For additional information on The Barter Trainer program, contact Tom McDowell at 440.488.1683 or by email at tom@bartertrainer.com. Visit http://www.bartertrainer.com for complete details.
###