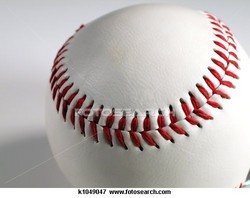 What is he thinking everyone murmurs?
Winchester, MA (Vocus) October 13, 2010
Its the bottom of the ninth two outs man on first the series is tied three games to three. The team everyone at the party is cheering for is facing elimination down by a run, a nervous silence permeates the guests. The manager brings in a pinch hitter a groan erupts. "What is he thinking everyone murmurs?" This batter is 0 for 12 lifetime against this fire-balling reliever. The count goes to 3 balls 2 strikes. The pinch hitter fouls off 4 consecutive pitches. The tension is thick. The next pitch is high and outside, the pinch hitter swings awkwardly but with a power that seems unworldly. He connects sending the ball deep, deep, deep into the bleachers. "Unbelievable, unbelievable"; the announcer screams "I don't believe what I have just seen, 86 years and finally they have won the series!"
Baseball is America's pastime and though the pace of the game can be slow for long periods of time nothing is more exciting in sports than when lightening strikes and the unexpected happens. Celebrate this great sport by inviting guests to your home and treating them to an amazing party. One way to make your event one to remember is by including an amazing assortment of food and drinks. Flash a teams logo on 1-800-Bakery.com's logo cookies. (some cookies are licensed though Cooperstown Cookies) It will be the centerpiece of the parties well-prepared spread.
Bseball is a game we have all grown up with. For some, such as Yankees fans the celebrations have been numerous, for other fans the celebrations have been just a dream. But each year brings new hope. "This will be the year" so many fans decry. Whether your team wins or falls short, the experience of the season is filled with drama. Baseball and other sports is a mirror of life, there are ups and downs, good and bad, heroes and villains. and always the unexpected. Enjoy this playoff season, escape from reality. Join together and party and cheer your team on. As the 1980 "Miracle on Ice" Olympic hockey team taught us miracles do happen, "Do you believe in miracles? Yes, Yes"
Whether it's this years baseball season playoffs, or the upcoming football, basketball, or hockey seasons, 1-800-bakery.com can make your viewing experience and party so much more fun. Try 1-800-Bakery.com's logo cookies, logo cakes, or logo chocolates to add to the party and entertainment that sports can provide. Its just a game, but it's a part of us.
About 1-800-Bakery.com
Stephen Pazyra started 1-800-Bakery.com in 2004, to offer baked goods with a commitment to quality, creativity, and freshness for those who were miles away from home. Their Freshness is 100% Guaranteed. When you place an order at 1-800-Bakery.com it goes straight from the baker to your doorstep. Treat yourself or find a unique gift for someone you love. No matter what you select, 1-800-Bakery.com promises you will be satisfied beyond your wildest dreams.
###