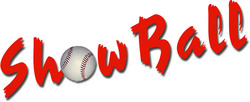 That's how I was recruited
Los Angeles, CA (PRWEB) March 28, 2008
In its second season, Showball Baseball is about to launch its Baseball Camp for the first time in the phenomenal AT&T Park, home of the San Francisco Giants. The very first Showball Baseball Camp was held at Dodger Stadium this past winter, easily selling out in a month. The Camp should be on top of the list for any high school student aspiring to play college baseball. The Showball Baseball Camp is truly a spectacular event.
When John Novak and Derek Ottevaere, principals of Showball LLC, thought about the perfect baseball camp, they knew they wanted to think out of the box. What they found was an idea so amazing that when it blossomed into reality, people who heard about it were prone not to believe it. "When we told people that we were bringing high school players to play a game in Dodgers Stadium, people called the Stadium to see if they were being scammed. Even now, when we pitch the idea, we are blinking our eyes."
"My associate, John Novak, and I played college ball and in the Minor Leagues with the Texas Rangers. In my case, being accidentally seen by an NCAA coach in Michigan, my recruitment by an NCAA college was kind of a fluke. In most baseball camps, you go to one camp, which is hosted by one school. In our field, exposure is everything. For the first time, high school baseball players get a chance to play at a Major League Baseball Stadium and feel like pros for a day, a life altering experience."
"In my case," says John Novak, "in high school, I used to play with Randy Wolf, who became a great pitcher in the major leagues. But nobody really paid any attention to me. I was thought of as an average player. But I had determination and after playing college baseball, I worked hard and made it to pro ball. But Derek and I were underdogs and our dream is to give real opportunity to underdogs like us."
Typically, college scouts come out for a couple innings just to watch one player play then leave. At Showball Camps, the players are watched for 3 days. "That's how I was recruited," says Ottevaere, "the coach was there for someone else but my light happened to shine that day. In our camps, you get to be seen by 12 Division I Teams. You are coached and observed with the possibility of being recruited by the best in the business."
In order to ensure playing time and exposure, there are limited spots available. For more information on their high school baseball camps call them at (888) 313-SHOW (7469) or visit http://www.showballbaseball.com.
###