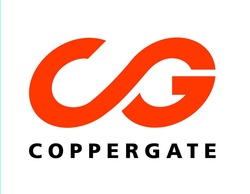 Because HomePNA offers the highest network speeds over existing coax and telephone lines, it is fast becoming the home networking standard
SHANGHAI, China (PRWEB) September 29, 2008
Since the beginning of 2007, B-STAR has been using HomePNA-based technology to transform the cable TV network in Shanghai's Jiading district. During this first phase of the project, B-STAR has connected over 10,000 residents with both broadband Internet access and iDTV services. Today, B-STAR is the industry leader in terms of bandwidth per user and the ability to provide iDTV value-added services compared to competitors of any size. Through B-STAR's large-scale business application in the Jiading district in Shanghai, it has proven that CopperGate's technology is a good solution for two-way cable TV network transformation.
"CopperGate's HomePNA-based technology helped us upgrade the cable TV network into a low cost, high quality service in the Jiading district," noted Harry Gao, technical vice president of B-STAR. "CopperGate's technology also helped us provide high performance multicast services and other value-added interactive services quickly. Of equal importance, we received great support from CopperGate. They have been an outstanding partner."
"Because HomePNA offers the highest network speeds over existing coax and telephone lines, it is fast becoming the home networking standard," commented Gabi Hilevitz, CopperGate CEO. "CopperGate's HomePNA-based technology has recently passed the test organized by SARFT (the state administration of radio film and television) in Beijing. B-STAR's selection demonstrates how HomePNA-based technology provides the best results for MSOs deploying iDTV."
B-STAR is using CopperGate's HomePNA-based chipsets to deliver iDTV and broadband Internet access to apartment residents. The solution includes set-top boxes and masters that serve multiple apartments – all with HomePNA-based chipsets integrated into the devices. B-STAR initially expects to roll out to 100,000 apartments in Shanghai and expand to one million residences by 2010.
This is another pioneering development in CopperGate's growth in China. Last year, CopperGate introduced its latest reference design for Chinese cable service providers who need high quality, low-cost provisioning of triple-play IP video, data, and voice services over existing cable connections to apartments in MDUs.
About B-STAR
B-STAR is an enterprise research institution, established in 2004 by the Shanghai Municipal Science and Technology Commission. It carries out research, development, and deployment of technology as a means of accelerating industrial development in China. B-STAR is one of the Chinese organizations carrying out the National High-Tech R&D (863) Program. It is the government body evaluating and developing iDTV and advanced network technology.
About CopperGate
CopperGate Communications is the only company whose standards-based chipsets enable carrier-class distribution of broadband digital content over all three types of existing wires in the home: coax, phone, and power. The company sells its technology to OEMs who build solutions for multimedia home networking and multi-dwelling unit (MDU) broadband access markets. CopperGate's technology is used in set-top boxes, residential gateways, optical network terminators and Ethernet bridges deployed by four of the top five telcos in North America who are deploying IPTV. Founded in 2000, CopperGate is headquartered in Tel Aviv, Israel with offices in the United States, Taiwan, Korea, China, and Japan. Please visit http://www.copper-gate.com.
CopperStream, CopperGate, CopperGate Communications, the Everywire Home Networking Company and the CopperGate Emblems are trademarks or registered trademarks of CopperGate in the U.S.A. and other countries. All other trademarks mentioned herein are believed to be trademarks of their respective owners.