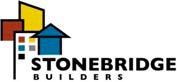 Basements can be a huge place to add value and functionality to a home. But so often we hear from clients who have let this space go unused, or who have been burned by unscrupulous contractors..."
Denver, CO (PRWEB) June 05, 2011
After years of hearing stories about clients struggling with basement remodeling woes and contractor headaches, Westminster-based Stonebridge Builders has released a comprehensive guide to finishing a basement.
Titled, "Basement Finishing 101: The Essential Guide to Finishing a Basement," this piece was created to help homeowners navigate the often treacherous waters of home improvement, specifically finishing the basement area of their home.
"Basements can be a huge place to add value and functionality to a home," said Vice President Chris Gustavson. "But so often we hear from clients who have let this space go unused, or who have been burned by unscrupulous contractors and are hesitant to pursue further projects."
Gustavson decided to put together "Basement Finishing 101" to guide these homeowners in planning their basement remodel, choosing a reputable contractor and budgeting for expenses. The full text of the guide is available on the Stonebridge Builders website, but here are some highlights:
Part 1: Basement Finishing Considerations
The first step is for homeowners to determine their needs and desires for the space. While there are many interesting and sexy ideas for finishing a basement, including mini-bars, home theater systems and more, it's important for people to consider whether these are actually the kinds of spaces they will use on a regular basis.
Secondly, homeowners need to establish a basement finishing budget. As with all home improvement projects, realistic budgeting is crucial. Additional articles available at StonebridgeBuilders.net offer more specific details on budgeting.
Part 2: Basement Finishing Costs
Industry standards state that the average cost to finish a basement is $30 per square foot, but depending on the finishes that are chosen and the amount of space to be finished this may not hold true for a particular project.
Basement Finishing 101 walks homeowners through a step-by-step breakdown of the costs of finishing two sample basements so they can get a detailed overview of where their money is going. Sample 1 is a 750 square foot basement with basic finishes, while sample 2 looks at high-end detailing on a 1600 square foot basement space.
Part 3: Basement Finishing Permit Requirements
Whether homeowners choose to undertake a basement remodel themselves or opt to hire a contractor, they must acquire a building permit before work begins. Any project that proceeds without the proper permits is not only a building risk, it can also become an issue when it comes time to resell the home.
The basement finishing guide goes into in-depth detail about what items should be included in a permit, as well as where Colorado residents can go to find code requirements for their state.
Part 4: What to Look for in a General Contractor
For homeowners looking to get professional help with their basement remodel, this section is vital. It provides eleven questions to ask about any remodeling contractor that is being considered, ranging from, "What kind of regular communication is provided?" to "What kind of cleaning is provided on a daily basis, and at the completion of the project?"
This section gives valuable insight into possible pitfalls when hiring a contractor, particularly for first-time homeowners with little experience evaluating these kinds of professionals.
"Of course we hope that after reading this guide homeowners in the Denver area will consider Stonebridge Builders for their home remodels, but ultimately we wanted to provide helpful advice for people considering finishing their basement." Gustavson said.
About Stonebridge Builders:
Stonebridge Builders specializes in creating distinctive home and commercial transformations. These transformations include projects ranging from home additions, basement remodels, and kitchen remodels to bathroom redesigns. Additionally, we offer apartment maintenance and rehabilitation services and common area upgrades. For both residential and commercial properties, we offer the highest quality of service, complete our projects in a timely manner, and communicate throughout all phases of the transformation.
As a premier Denver Metro home remodeling contractor, our goal is to work closely with our clients to determine their needs and desires. Each step we take is aimed to create an environment that is reflective of our clients' needs and wants. Whether our customers are looking to transform a single room, an entire home, or a multifamily community, we believe that open communication is one of the vital keys to achieving the desired results.
Request a free estimate today.
###