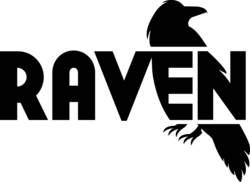 Our goal was to ensure that we were providing a solution for everyone in the Internet Marketing industry, not just the in-house, agencies and seasoned professionals
Nashville, TN (PRWEB) March 2, 2010
Raven Internet Marketing Tools, one of the leading in-house and agency Internet marketing toolset providers, is excited to announce a new Basic subscription account for $19/month. The new subscription offering is perfect for entry level Internet marketers who are still getting familiar with the industry, non-profits with limited budget and small website owners.
"Our goal was to ensure that we were providing a solution for everyone in the Internet Marketing industry, not just the in-house, agencies and seasoned professionals. Our hope is that with this new subscription offering, anyone who manages a website will be able to take advantage of our toolset to improve their online marketing results," said Taylor Pratt, Product Marketing Manager for Raven.
The new Basic Account will give users full access to Raven's state-of-the-art link management tools. Link management tools are one of the most valuable assets within Raven. There will be limitations surrounding diagnostic tools and ranking reports, but the majority of features will be available to Basic Account users.
About Raven Internet Marketing Tools
Raven Internet Marketing Tools is used by thousands of marketers around the world. It was designed from the ground up to make the process of managing search engine optimization and social media management incredibly efficient. With Raven you can conduct research and analysis, manage link building campaigns, track search engine trends, instantly produce sophisticated campaign reports for SEO and SMM campaigns, and collaborate with team members with intuitive multi-user features. You can learn more about Raven at http://raventools.com
# # #