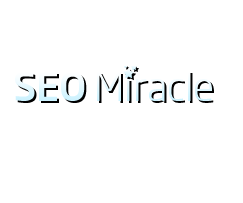 Since many people got lost in that, I thought that going back to basics of SEO would help.
Miami, FL (PRWEB) January 21, 2013
Back in 2012, SEOMiracle.com introduced many advanced SEO techniques and strategies that almost seemed like SEOMiracle.com forgot about the SEO beginners who are still looking to get in SERPS. SEOMiracle.com made a comeback with the latest seminar that is taking everyone back to basics of SEO, which are keyword research and content creation, with the end goal in mind, the customer's conversion rate and the customer.
SEOMiracle.com is one of the leading SEO companies in the United States that is constantly available to its customers. At SEOMiracle.com, they go above and beyond for their clients by offering not only reliable and fast SEO services, but also a complex system which helps in reporting about the client's SEO work.
Joshua Hood, CEO and a co-founder of SEOMiracle.com, shared his thoughts on what should be done in 2013:
"Every business with a website should involve his website with search engine optimization, and try to get his website as high up as it is possible on Bing and Google search results pages. This should also be a big part of their growth strategy. The last quarter of 2012 was used to introduce webmasters and all business owners with some of the most advanced and effective SEO techniques that if used properly, could get your website ranked higher than ever in a short period of time. Since many people got lost in that, I thought that going back to basics of SEO would help. This seminar will reveal the important things to look out for like choosing the proper keywords, linking back to yourself, creating a sitemap, avoiding flash, adding image description, working on social media distribution, linking to others, and probably the most important thing of all, the quality and uniqueness of your content."
If anyone would like to visit SEO Miracle's website and find out more about the prices, or schedule an SEO consultation at no cost, go to http://www.seomiracle.com or call their office phone at 305-432-2350.