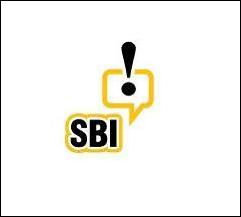 The Sports Blog Index™ is gaining in popularity since its launch and will be available to SportsBusiness Daily and SportsBusiness Journal subscribers and at www.sportsmediachallenge.com .
Charlotte, NC (PRWEB) April 27, 2007
With the NBA Playoffs underway and teams battling for the chance to be crowned league champions, Sports Media Challenge today announces the top 10 NBA basketball blogs in the official Sports Blog Index.™ The SBI is the first ever standard measurement to identify the most influential blogs across all sports and in each major sports category and aims to be a helpful tool to determine where the most passionate fans go on the Internet and which blogs carry the most weight. Last month, the Sports Blog Index debuted the Top 10 Baseball blogs to compliment their general index of most influential sports blogs.
Recently, Sports Media Challenge's Sports Blog Index debuted in the SportsBusiness Daily and can be seen in the Sports Media section, accompanying the extremely popular Blog Hound feature. Every day, the Sports Blog Index takes a snapshot of the blogosphere's current sentiment regarding noteworthy news item. That graphical snapshot is then coupled with expert analysis and quotes from the blogs themselves to provide the reader with a thorough understanding of the current online word of mouth regarding the topic.
Sports Business Journal/SportsBusiness Daily Executive Editor Abraham Madkour announced that "The Sports Blog Index™ is gaining in popularity since its launch and will be available to SportsBusiness Daily and SportsBusiness Journal subscribers and at http://www.sportsmediachallenge.com ."
With this proliferation of blogs dedicated to all things sports, SMC identified the need to establish an Index to determine where fans and critics go online to feed their insatiable hunger for information. The giant sports networks bring us the facts, but SMC is determining where the best virtual water cooler conversations are taking place and where fans and critics congregate to debate the hottest issues.
"Whether you're a sponsor, league, team or media outlet, blogs and other fan-generated media™ must be on your watch-list because of their capacity to drive the discussion to the forefront of public consciousness," said Sports Media Challenge President Kathleen Hessert. "Understanding the issues that fans are listening and reacting to, can provide invaluable insight for brands vying for the minds, hearts and wallets of sports fans. With over 54 million Americans visiting blogs in 2006, they're often more commonplace to read than newspapers and magazines, especially with the coveted young male audience." Fan-generated media including blogs, forums, and social networking sites have become the equivalent of 'main street' online.
The Index will be regularly updated to ensure that the listings reflect those blogs that fans count on most for their online word of mouth. Following is the month's top 10 NBA related blogs:
1.TrueHoop (truhoop.com)
2.YAYsports! NBA (yaysports.com/nba)
3.Celtics Blog (celticsblog.com/)
4.Sonics Central (sonicscentral.com/blog/)
5.Golden State of Mind (goldenstateofmind.com)
6.Need 4 Sheed (need4sheed.com)
7.Free Darko (freedarko.com)
8.Blazers Edge (blazersedge.com)
9.Detroit Bad Boys (detroitbadboys.com)
10.HoopsAddict.com (hoopsaddict.com/)

In February 2007, TrueHoop was acquired by ESPN and has left the format fundamentally unchanged.
Active communities are measured by comments directed at individual posts. The top blog communities average dozens of comments per post.
In conjunction with the top blogs for an individual sport, SMC has identified the top five subjects discussed on blogs in the Index featured every Monday in the Daily which we will be glad to provide to you via e-mail. Send your request to tips @sportsmediachallenge.com. Over the next few months, SMC will be releasing Top Ten blog lists for NASCAR, Golf, Olympics, Action Sports, NCAA Football, NHL and the NFL.
There are three criteria that Sports Media Challenge use to rank blogs for the top 10 – Influence, Fan Engagement and Quality. These criteria combine quantitative aspects, including the number of incoming links, number of fan comments as well as qualitative measurement by Sports Media Challenge analysts.
Buzz Manager, a staple service of SMC, is the proprietary search engine that mines, monitors and analyzes online content and helps rank blogs in the Sports Blog Index. Buzz Manager tracks and measures the online word-of-mouth and mainstream media exposure of brands operating in the sports, entertainment and lifestyle markets. A combination of proprietary technology and human analysis is used to determine a brand's awareness and fan perception. The Sports Blog Index uses the Buzz Manager tracking software to determine ratings for the thousands of sports blogs tracked. Beyond blogs, Buzz Manager also monitors trends on other forms of fan-generated media™ (FGM) including message boards, MySpace and YouTube sites and other social networks. We can measure the volume, intensity and direction of influential fan sentiment real time.
We urge fans and media to send us links to sports blogs they think should contend for a top 10 spot on the Index. We will put them on our Watch List and it will be added to our Buzz Manager search engine. Even if a blog focuses on one sport or team, please send them along because, as you see above with the basketball specific list, we will release a sport specific blog Index each month of the year. You may send these to tips @sportsmediachallenge.com.
For interviews on anything pertaining to the Sports Blog Index, please contact Harold Kaufman at (704) 451-8938.
About Sports Media Challenge
Since 1988, Sports Media Challenge has helped more than 100 leading university athletic departments, professional leagues, teams and world-class sports personalities protect and enhance their brands through strategic communications, consulting and training. Some of the more prominent clients to use PR and marketing tools both proactively and reactively include, The Universities of Notre Dame, Tennessee, Texas, THE PGA TOUR, The NFL, MLB and NBA teams as well as NFL MVP Peyton Manning, Yankees Captain Derek Jeter, and NBA great Shaquille O'Neal. Sports Media Challenge has become the industry leader in online word-of-mouth marketing.
Media Contact:
Harold Kaufman
Sports Media Challenge - Senior Analyst and Consultant
704 451-8938
###