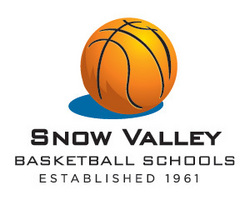 Santa Barbara, CA (Vocus) April 22, 2010
In 1961 at a ski area in the San Bernardino Mountains a new kind of basketball camp was born. Its founder, Herb Livsey began on that ski area parking lot what would become the longest running basketball camp in the world. In 1969, Snow Valley Basketball School moved to Westmont College, and continues its run on the Santa Barbara, CA campus with five sessions scheduled for the summer of 2010.
Jeff Van Gundy, ESPN NBA Analyst, former NBA Head Coach says, "Snow Valley Basketball School is the premiere teaching camp in America. It has a rich tradition of coaches who aspire to leave the campers with a lasting knowledge, passion, and a love for the game. I loved going back every year as a camper and as a coach because I was humbled to be around such greatness."
Basketball coaches with over 15 NCAA National Championships have blown a whistle on the courts at Snow Valley, as have head coaches with more than 10 NBA titles. Three current NBA head Coaches; Stan Van Gundy, Gregg Popovich, and Scott Brooks all have been on the staff at Snow Valley, as have assistants Mike Budenholzer (San Antonio Spurs), Jim Cleamons (Los Angeles Lakers), and Tim Grgurich (Denver Nuggets). High school coaches include Tony Harper with over 800 wins at Montwood H.S. (El Paso, TX.), Ed Azzam of Nationally Ranked Powerhouse, Westchester H.S. (Los Angeles, CA.), Don Showalter, of the McDonalds All-American Committee and Mid-Prairie H.S. (Wellman, IA).
Alumni of Snow Valley include NBA, NCAA, NAIA players and coaches all recognized for their impact on the game. There have been twelve Snow Valley coaches named to the Naismith National Basketball Hall of Fame. Additionally, Snow Valley can claim amongst its fraternity 13 of the 35 coaches with the most wins in NCAA basketball history, including #1 on that list Don Meyer (913 wins). Its founder, Herb Livsey and its longtime and current director Charles Sands, have both been honored in the California Community College Hall of Fame for their influence on the game, as has long-time administrator Clete Adelman.
This year from July 18 through August 6 in Snow Valley Basketball Schools will celebrate its 50th anniversary with five sessions of basketball camp at Westmont College in Santa Barbara, CA. By standing on the shoulders of the giants who came before, for the summer of 2010 Snow Valley Basketball Schools will continue the tradition of doing what it has always done best -- offer boys and girls the opportunity to excel in the sport with instruction from some of the best basketball coaches in the world.
About Snow Valley Basketball Schools:
Snow Valley is a proud member of the US Sports Camps network, America's largest sports camp network and the licensed operator of Nike Sports Camps. For more information on Snow Valley Basketball Schools and US Sports Camps, please visit the company's website, http://www.snowvalleybasketball.com/ or phone 1-800-433-6060.
###