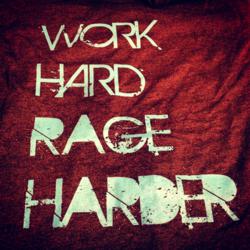 (PRWEB) June 20, 2013
Basswimmer, an EDM apparel company based out of the nation's capital has announced a new partnership with Orbit Light Show. The premier West Coast light show provider, known for pioneering rave gloves, orbits, and POI balls, has partnered up with the East Coast EDM apparel maker to expand its market reach across the country.
"We wanted to expand our brand presence on the East Coast with a company that has something creative and fresh to bring to EDM fans. Basswimmer has so much to look forward to in its pipeline and we are looking forward to the growing relationship", says Alan Tran of Orbit Light Show.
Basswimmer will be carrying the best selling Orbit Light Show products for purchase on their website. The rave gloves and orbits for sale have some of the most cutting edge technology to date, and they continue to change the game with their expertise and versatility.
The EDM clothing company launched its line earlier this year to cater to the ever-growing fan base of Electronic Dance Music in North America. This trendy EDM inspired clothing company designs rave t-shirts, rave tank tops, and rave crop tops using some of the best quality fabrics and inks in the industry.
Founded by three friends with a passion for EDM music, their goal is to provide a style of clothing that lives by the mantra "Work Hard, Rage Harder". Co-Founder Andres Garcia says, "We want to produce clothing that represents the EDM culture and the lifestyle of this generation. It is our goal to make something that is unique, comfortable, quality and can be worn in any environment!"
Basswimmer is set to release its summer collection in late July with all new designs and styles. Over the last three months, Basswimmer has been expanding their business by hiring an additional artist and a graphic designer to help with the long list of designs it has in its pipeline. They have been incorporating some incredible artwork and genius wordplay to their apparel that EDM fans will most definitely enjoy. Look out for them as they will be attending festivals and venues throughout the rest of the year, as well as releasing some revolutionary EDM apparel!