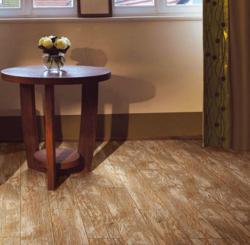 HomeThangs.com defined large format tile, wood look tile, marble tile, and colorful glass mosaic as the trendiest looks for the next couple of years.
(PRWEB) April 11, 2013
HomeThangs.com – the Home Improvement Super Store has made their goal to deliver the right product to the consumer. With that in mind, shopping and home design tips, as well as special product selections are being introduced.
Home designs are constantly changing and evolving, with new innovations on the horizon and often older designs making a comeback. Sometimes, it can be hard to keep track, but for a big upgrade it's important to have a finger on the pulse of design trends, both to get a great look and one that will help raise the value of one's home. For those who are planning a big dream bathroom remodel, HomeThangs.com introduced a quick guide with a few of the hottest bathroom tile trends to get one started.
HomeThangs.com defined large format tile,wood look tile, marble tile, and colorful glass mosaic as the trendiest looks for the next couple of years.
If there's one trend to point to as the hottest, biggest bathroom tile trend, it's that tile is getting bigger across the board. Small mosaic tiles are still popular for backsplashes, accents, and sometimes in the shower, but large tiles are really taking over on every surface, and the bigger they are, the better. Ceramic, stone, porcelain, or glass, bathroom tiles are trending bigger to create large, nearly-seamless surfaces that aren't so broken up by grout and are easier to clean as a result.
In every room in the house, wood flooring is starting to make a major comeback. There are more options than ever to get the style, and after many long years of carpet reigning, people are starting to look for something a little more permanent – and personal. But water absorbency isn't wood's strong suit to say the least, which means it's almost always a no-go in the bathroom. This is why a relatively new innovation – wood print porcelain tile – is turning into such a runaway bathroom tile trend.
Marble is a classic material all around – used for indoor and outdoor architecture since ancient times. But while most people associate sprawling marble floors and finish work with a classical design, a surprising new hot bathroom tile trend is to use this in a more contemporary space.
Overall this year bathroom tile trends are staying in the neutral range in terms of color, with whites, creams, tans, and pale up to slatey grays. But while by and large the colors are sticking somewhere between a natural and industrial palette, one is going to see more pops of bright, bold color both in wall and floor tile.
HomeThangs.com suggests that "green" is getting more popular than ever, and tile is no exception. Recycled glass is a big favorite for mosaic designs, and many brands (like Mediterranea) are starting to use more earth-friendly processes in the manufacturing of their tiles. Many of Mediterranea's tiles are made with more than 50% recycled content, including material from outside construction and renovation that would otherwise go to a landfill.
Ultimately, as much as contemporary bathrooms are trending towards being expansive, luxurious spaces, they're all about balancing looks with practicality. Large tiles are easier to clean, wood print tiles give the look of wood without the hassle, and environmentally friendly materials are as good for the bottom line as they are for the earth .
To get more ideas and tips on the matter, read the full version of the 'Hot New Bathroom Tile Trends: Looks To Try For the Next Remodel'.
HomeThangs.com is not only a home improvement superstore, it also provides expert design tips and a comprehensive shopping guide, taking the ideas from professional interior designers, and offering tips to the consumers on how to pick the products to best suit their needs.