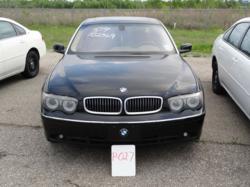 Baton Rouge started using Municibid successfully in 2012 to sell their surplus items, including motor vehicles, bicycles, electronics, kitchen appliances and office machines. Their last online auction netted thousands of dollars to go back into the city's
Baton Rouge, LA (PRWEB) May 29, 2013
In a massive online auction that started on May 20th and ends on June 3rd, The City of Baton Rouge, LA is selling a black 2004 BMW 745 Li, a 2005 Dodge 2500 Crew Cab LWB P/U 2853-J, 2004 New Holland TB110 Interstator Tractor 2743-T, and almost 150 other surplus items for additional non-tax revenue. By using an established, but innovative, online government auctions site specifically designed for municipalities, Baton Rouge is conducting a 2-week auction of its surplus items. The city is looking to garnish thousands of dollars to be put back into its budget.
Baton Rouge is using online auction site, Municibid.com to sell the items. Municibid was established in 2006 and has grown steadily since, with over 1,000 government agencies auctioning surplus through the efficient online system. The township is auctioning the surplus items online because the website has an established nationwide reach growing every day. Auctions on Municibid result in competitive bidding and fair prices for government surplus items.
Baton Rouge started using Municibid successfully in 2012 to sell their surplus items, including motor vehicles, bicycles, electronics, kitchen appliances and office machines. Their last online auction netted thousands of dollars to go back into the city's budget.
Municibid Founder and CEO, Greg Berry said, "Taxpayer demand and tightened budgets require government agencies to look for new ways of increasing non-tax revenue. Municibid is an easy way to achieve this and at no cost to the agency." Berry added, "Auction items will reach a much broader, national audience of competing bidders, leading to better net results."
The City of Baton Rouge's government surplus online auction ends on June 3rd. 147 items are featured in the large auction including a plethora of vehicles such as a 2005 Ford F250 service truck, a 2008 Ford F150 Quad Cab P/U, a 2007 Chevy Tahoe P-1015, a 1998 red Ford Crown Victoria, and a 2004 BMW 745 Li. The black BMW was a seizure, has 102,369 Miles and is a popular item of the auction, having almost 2,000 page views. Many lawn and construction equipment vehicles are being auctioned as well, including a 1982 Ditch Witch C-99 AP, Titan Powrliner 8900 paint stripers, a 1994 Golf Cart MELEX 512, and a 2006 lawn mower Kubota ZD28 72". Also included are recreational items and electronics such as a vending machine, laptops, Nikon cameras, camcorders, VCR/DVD players, and telephones.
The Baton Rouge surplus auction can be found online here:
http://www.municibid.com/storecatalog.asp?userid=4971
About Municibid.com
Municibid.com is an online government auctions platform serving over 1,000 state and local government agencies across the US from cities like Philadelphia, Boston and Baton Rouge, to small towns, authorities, school districts and universities. Municibid is designed for government agencies to more effectively sell surplus, forfeitures and other no longer needed items to the public via a convenient and easy-to-use website. Municibid proactively markets items nationwide via social media and traditional avenues at no cost to the selling agency.