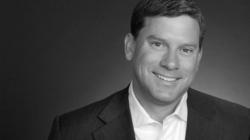 It is an honor to be chosen by my peers for our work and dedication as Baton Rouge lawyers
Baton Rouge, LA (PRWEB) October 11, 2011
Baton Rouge Lawyer Stephen Babcock was again selected by his peers for inclusion in The Best Lawyers in America® for their 2012 edition. He was selected in the fields of commercial litigation and personal injury. Since its inception in 1983, Best Lawyers has become universally regarded as the definitive guide to legal excellence. Because Best Lawyers is based on an exhaustive peer-review survey in which more than 41,000 leading attorneys cast almost 3.9 million votes on the legal abilities of other lawyers in their practice areas, and because lawyers are not required or allowed to pay a fee to be listed, inclusion in Best Lawyers is considered a singular honor. Corporate Counsel magazine has called Best Lawyers "the most respected referral list of attorneys in practice."
Among his most recent successes as a litigation attorney, Babcock counseled a client versus the Hilton Baton Rouge Capitol Center in an arbitration case. The result of the arbitration victory was nearly $2 million. (American Arbitration Association | Capitol House Hotel Operating Company versus Ashby Hospitality | AAA NO.: 69‑517‑Y‑000180‑10)
For other specialized services of Babcock Partners see:
Contract Attorneys
With deep experience and skill in all aspects of contract law and litigation. Babcock Partners assist individuals and businesses in the negotiation and execution of a wide array of legally enforceable agreements—including contracts for the sale of property and employment agreements. In addition, we specialize in representing clients in legal disputes and litigation related to contracts that have been broken, or otherwise come into question.
Commercial Lawyers
At some point in the life of most businesses, an individual, another business, a shareholder or, if you're in a partnership or family-owned business, your partner is likely to attempt to take legal action against you or your business claiming you're responsible for some form of wrongdoing. In short, most business owners at some point are likely going to find that they are facing the possibility of going to court. The lawyers at Babcock Partners find that in most of these cases neither party truly understands the weaknesses and strengths of their cases. That's why having an experienced trial lawyer on your side is invaluable.
# # #