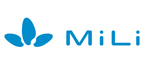 This is one of the biggest shows in Asia and we've pulled out all the stops
West Hurley, NY (PRWEB) September 22, 2011
Apple Licensed Manufacturer, Hali-Power, is proud to announce the addition of six new products to their already extensive list of battery accessories for mobile devices. This new product line is specifically designed as battery accessories for iPad 2 & iPhone 5 (rumored name).
The unveiling will take place at the China Sourcing Fair: Electronics & Components presented by Global Sources (Oct 12-15t). Our worldwide independent dealers spread across over 30 countries will be participating at this event.
Visitors at the Hali-Power booth will get an in-depth hands-on look at the latest technology in battery accessories for iPad 2 & iPhone 5. Hali-Power will be taking prelaunch orders at the show to capture this explosive market
"This is one of the biggest shows in Asia and we've pulled out all the stops," said Harry Zhu, CEO of Hali-Power. "We have very strong demand from customers for these products. We expect to have these products released soon as we receive the certifications from Apple. I can feel the excitement of a great year ahead. "
These new products will provide a full range of external battery accessories for the iPhone and iPad2. These new additions will thrust MiLi to the next level in the external battery market thus making them the true leader of external battery accessories for mobile devices. No other company has come even close to 25 products in this category of business.
"Hali-Power provides the complete, portable power solution for all Apple mobile devices ," Zhu said. "Hali-Power doesn't just sell boxes – we warranty our entire product line
for one full year and provide full customer support to ensure they are pleased with our products."
Hali-Power has 8 sales offices and 4,500 dealers in China. It sells MiLi in more than 30 countries. For more information, visit http://www.MiLiPower.com.
###