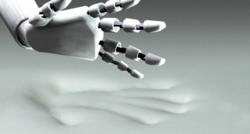 Tempe, AZ (PRWEB) February 23, 2013
Comparing similar products in the mattress industry can be difficult without defined measures to determine value, and all of the with competing marketing claims. To address this concern BestMattress-Brand.org just released an article comparing crucial components of memory foam mattresses.
The post titled "Battle of the Memory Foam Mattress Technologies" shows comparisons of three types of memory foam technology, traditional polyurethane memory foam, plant-based memory foam and gel-infused memory foam. It addresses the top four concerns commonly voiced by shoppers who have difficulty finding information while shopping for a new bed. The post includes information that will help consumers choose a winner based on their individual needs and concerns.
Beginning with a heat battle, the article explains how cell structure and material effects breathability and how that in turn dissipates heat. Next it proceeds to off-gassing, allowing the reader to ascertain whether their top choice will emit dangerous VOCs.The battle of responsiveness engages the reader with bouncy bed talk regarding response time and what effect viscosity, memory and pushback have on support.
Rounding off the final battle is a comparison of durability from leading manufacturers of traditional memory foam including Tempurpedic's traditional memory foam, Amerisleep's plant-based memory foam and Serta's iComfort gel-infused memory foam.
The award for top technology is based on cool sleep, no dangerous chemicals, responsiveness, and durability. Though each product has their claimed benefits, the comparisons of performance regarding top complaints highlights the advantages of plant-based memory foam. Readers can learn more about plant-based foam and Amerisleep in their memory foam mattress buying guide.
Shoppers who plan to buy a new bed will benefit from the comparisons featured in this article and others featured in the blog. By taking a look at how the underlying technologies compare rather than relying on brand names and marketing claims, shoppers can make better informed decisions. BestMattress-Brand.org offers several other useful comparisons and reviews to encourage consumer research.
BestMattress-Brand.org is a mattress research blog designed to provide information to mattress shoppers. With a mission to make bed shopping easier, editors provide unbiased assessments of manufacturer claims and customer satisfaction. The blog also features industry news and brand reviews based on first and third party research, and offers weekly newsletters for subscribers.