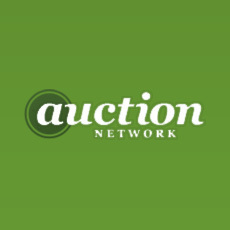 Tulsa, Okla. (PRWEB) January 15, 2009
Auction Network held an open casting call in search of two enthusiastic Battlestar Galactica (BSG) fans to serve as on-air commentators and to follow all of the live coverage during the Battlestar Galactica Auction at the Pasadena Convention Center in Pasadena, Calif., on Jan. 17-18, 2009.
Auction Network is proud to announce the two winners of the open casting call:

Ryan Keeton - Leesville, La.
Lauren Osborne - San Diego, Calif.
To check out all the casting videos that made the cut, visit: AuctionNetwork YouTube
A number of dedicated Battlestar Galactica fans auditioned at the open casting call on Dec. 30, 2008, at Universal CityWalk in Universal City, Calif., as well as via YouTube submissions. Judges rated the fans on expertise of BSG trivia and all other matters BSG. The two chosen commentators were expected to deliver commentary clearly and have a strong camera presence.
The winning fan commentators will receive travel, hotel expenses and one-day per diem compliments of Auction Network.
Auction Network wanted to make sure that every possible angle of the auction was covered. Along with the BSG fan commentators, Melody Mooney, Sherman Oaks, Calif., will blog from the Pasadena Convention Center during and after the event. You can read Mooney's live blog during the BSG auction at Auction Network Blog.
Another noteworthy perk, you can download - for free - a Battlestar recap show and preview show on iTunes this week. Simply go to the free on iTunes section and download away.
You won't want to miss the Battlestar Galactica auction on Jan. 17-18, 2009. Auction Network will be covering the auction live at http://www.auctionnetwork.com. Viewers will be able to watch and bid on the nearly 800 costumes, props, set plans and full-sized ships up for bid at the Battlestar Galactica auction brought to you by Propworx and broadcast live on television and the Internet on
Auction Network.
Imagine owning set plans for the Galactica war room, the interior of the Cylon base ship with Raptor, Baltar's lab and Adama's quarters, or taking home the red dress that Head Six was seen wearing throughout the series. These amazing pieces are one-of-a-kind and you have the opportunity to make them part of your collection.
Free registration is required to bid. Be sure to register now for this event at Auction Network. It's free, and easy to Watch, Bid, and Win on Auction Network!
About Auction Network
Auction Network is the live-bid-to-picture interactive auction entertainment network that offers audiences compelling interactive programming merging the sport and spirit of live auction with the ability to watch, bid and win live, real-time, in H-D from anywhere in the world. Auction Network allows viewers to participate either live or through absentee bidding online at auctionnetwork.com and on television across cable and satellite channels throughout the United States.
About Propworx
Propworx, Inc. serves the movie and television industry by selling production props, costumes and set pieces through special live and Internet auctions, while at the same time integrating these special events into a studio's marketing campaigns. Propworx goal is not just to sell the assets of a production, but to leverage those sales into meaningful publicity and marketing to increase the overall awareness of a production. For more information about Propworx, and examples of what Propworx can do, please go to Propworx.com.
About NBC Universal Television DVD, Music, and Consumer Products Group
NBC Universal is a leader in providing entertainment programming to the domestic and international marketplaces. NBC Universal Television DVD, Music, and Consumer Products Group manages all global ancillary television business endeavors for the NBC Universal Television Group, including third-party home entertainment distribution, consumer products, musical soundtracks, special markets projects and the NBC Universal Online Store.
###