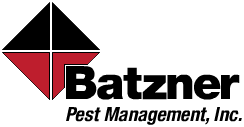 Milwaukee, WI. (PRWEB) November 15, 2012
Finding pests around your home can be quite irritating, but discovering an infestation of ants, cockroaches or rodents can be downright scary. If an infestation is found, it's probably safe to say that contacting a pest control company is the first step to take. Batzner Pest Management announces their four step guide to choosing the right pest control company for your pest control needs!
1. QualityPro Certific ation: Known as "the mark of excellence in pest control," the QualityPro designation can be achieved by ensuring that all employees voluntarily ascribe to a higher set of standard and background checks far above state and federal regulations. Look for the QualityPro logo the next time you select a professional to eliminate your pest problems!
2. Pesticide Environmental Stewardship Program (PESP) Gold Membership: EPA partnership program that works with the nation's pesticide-user community to promote Integrated Pest Management (IPM) practices.
3. National Pest Management Associations (NPMA): a non-profit organization committed to the protection of public health, food and property. This association provides pest control companies timely information and tools to better serve their customers' pest management needs. The NPMA guides members like Batnzer Pest Management with the latest training and updates on the changing technologies in their industry.
4. Green Shield Certified: Means smarter, more effective pest control without unnecessary pesticide use. Certified companies and services solve the underlying cause of pest problems, providing lasting pest control. Green Shield Certified is an award winning independent, non-profit certification program that promotes practitioners of effective, prevention-based pest control while minimizing the use of pesticides.
Make sure the pest control company hired is responsible and backed by certification that guarantees work and responsibility. Sometimes hiring a cheaper company can be much more expensive in the end. Batzner Pest Management is a locally owned and operated pest control company serving the Wisconsin and Illinois regions for over 65 years - Call Today!