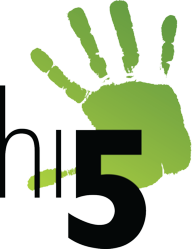 This is truly an incredible opportunity for our customers, employees, and stakeholders.
Grand Rapids, MI (PRWEB) November 14, 2012
Baudville, the leading provider of day-to-day recognition and award solutions for schools and the workplace, announced that it has acquired a majority stake in the Atlanta-based company hi5 Recognition. Baudville will offer hi5 Recognition's web-based service and performance award platform to increase its employee recognition solutions.
"This is truly an incredible opportunity for our customers, employees, and stakeholders," said Baudville President and CEO, Brad Darooge. "We feel the acquisition of hi5 Recognition will help us achieve our aggressive growth initiatives in new and existing markets."
Many companies honor employees for loyalty and performance, but struggle with the practice of day-to-day recognition. By combining resources with hi5 Recognition, Baudville will be able to help customers implement comprehensive day-to-day, informal, and formal recognition programs that will generate employee engagement and profitability.
"We will enhance Baudville's current offering with an innovative approach to improving customers' culture through awards for service, performance, wellness, safety, and more," said Darooge. "hi5 is very different than all the other programs that are out there, and we are thrilled to bring it to the market."
hi5 Recognition brings many strengths to the Baudville corporate family, including over 100 combined years experience in the employee recognition and incentives industry among its employees. Founded by industry veteran Michael Thrasher, the company's mix of merchandise awards and gift cards as well as its unique award redemption platform has made it stand out in the industry. Thrasher and his employees will be joining the Baudville team.
In addition to providing more services to its customers, the acquisition also creates new job opportunities at Baudville's Grand Rapids headquarters. "We foresee the creation of many new opportunities for our current employees as well as new team members," said Darooge.
Teams from both Baudville and hi5 Recognition are working to integrate operations and services through the end of the year, with an official program launch in January 2013. Both agree their employee-centered work cultures and shared goals will make the transition go smoothly.
Learn more about hi5 Recognition and view the hi5 demo site.
About Baudville
Baudville, the place for daily recognition, continues to be the leading innovator in day-to-day recognition solutions. Baudville's day-to-day recognition solutions appeal to today's increasingly diverse workforce with contemporary designs and relevant messaging, motivating and engaging workplaces world-wide. Baudville has been declared one of the best companies to work for in its area and strives to create the ultimate work experience for its employees.
About hi5 Recognition
hi5 Recognition is no ordinary recognition company. Our company was founded by some of the most experienced experts in the industry, who knew firsthand the many shortcomings common in today's recognition programs and had a vision for something better. The hi5 recognition systems are next generation programs, leveraging services and technology to deliver total reward solutions. Firmly established in driving employee engagement and motivation, they have earned a position as the preferred method for appealing to today's multi-generational workforce.