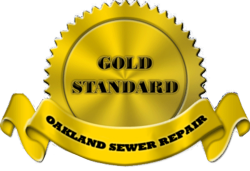 We employ the best Oakland plumbers we can so that the quality of our product is always far above industry standard
San Francisco, California (PRWEB) April 17, 2013
Evenflow Plumbing has been a Bay Area company for over 18 years. Throughout that time they have built a reputation for providing excellent service which is why most of their jobs come from returning customers. As part of the recipe for long term success Gary Dimodana, Owner of Evenflow Plumbing says you need the right resources for the job, "We employ the best Oakland plumbers we can so that the quality of our product is always far above industry standard. That is why we are so proud to announce the addition of Octavio Matias to our team. He brings with him a wealth of knowledge and experience and he will help to maintain the quality of the work that we deliver to our Bay Area customers at Evenflow Plumbing."
Plumbers in Oakland at Evenflow Plumbing are announcing new plumbing and sewer repair discounts. Customers who need a new sewer line because of the Oakland sewer lateral ordinance can get a no cost video camera inspection of their existing pipe to verify that it needs to be replaced which includes an estimate if it does. They are also $75 off the installation of a cleanout. A cleanout is a point in the sewer pipe outside the house where access is gained to the sewer pipe. This allows for drain cleaning and other sewer maintenance to be performed much easier than if a cleanout is not present.
"We are happy to offer these new Oakland plumbing discounts to people who are looking a new plumber to try. We are happy to answer questions over the phone about the new discounts or any other plumbing related questions," says Gary.
Evenflow Plumbing has built a solid reputation as an experienced and reliable Oakland plumbing company. They have many positive online reviews from satisfied customers on consumer review websites including Yelp. Here is an example a review for Evenflow Plumbing from Louise C, "We needed our sewer lateral replaced and after being blown off by one of their competitors for a video inspection, I called Evenflow based on their Yelp reviews. When I first bought the house, the inspector told us it would cost about $12,000 to dig up and replace the old line (trenchless repair was not an option in our situation). I called Gary for a second opinion and he came back with a quote for $7,500!"
To learn more about Evenflow Plumbing please visit their website. To learn more about the new plumbing discounts being offered in Oakland please give them a call. Consumers are also invited to view their informative online videos which include customer testimonials as well as examples of plumbing repairs being performed in the field. People can also call them now to schedule plumbing repair in Oakland.
Evenflow Plumbing Co
360 Grand Ave
#155
Oakland, CA 94610‎
(510) 562-1363