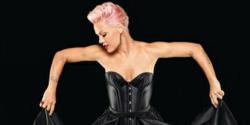 We guarantee every ticket we sell; when you buy from us, you can be assured they will get you into the concert
Campbell, CA (PRWEB) October 13, 2012
Bay Area ticket broker Top Notch Seats is now selling Pink concert tickets to every stop on her upcoming The Truth About Love Tour. The 33-year-old starlet has been lighting up stages and entertaining crowds all over the globe for over a decade, and her upcoming tour will certainly feature all of the iconic songs that earned her a place near the top of the Billboard charts many times over. Top Notch Seats has earned their place near the top of the online ticket marketplace, becoming known for offering highly coveted tickets with excellent customer service.
Top Notch Seats is a trusted source for great tickets to all Pink concerts. They have been in business since 1993 and are a member of the Better Business Bureau. "We guarantee every ticket we sell; when you buy from us, you can be assured they will get you into the concert," says Paul Hillig of Top Notch Seats. "All our tickets are 100% legitimate and guaranteed. If you need help deciding what the best seats are for you, give us a call. We are always here to help."
Pink is currently preparing a show that will entertain audiences all over North America about the truth of love, and her performances will also involve a plethora of new hits that have come from her most recent album. Pink concert tickets are currently in high demand, so anyone who wants to attend one of her shows and take part in the action should visit TopNotchSeats.com
The tour will begin on February 13th at the US Airways Center in Phoenix and visit 24 other major cities over the next month and a half. Pink has packed a large number of tour dates into a small period of time, which often means the artist is extremely ready and eager to get in front of their adoring fans. More concert dates may be added, and fans can be sure that Top Notch Seats will offer Pink concert tickets to those dates as well once they become available.
Pink fans in California will have two opportunities to see the eccentric and rugged star early into the tour. A Saturday night show on February 16th, 2013 at the Staples Center in Los Angeles is sure to sell out far in advance. Pink will then play to a sold out crowd at the HP Pavilion in San Jose two nights later. Visit Top Notch Seats to turn the dream of getting Pink tickets into a reality.
For more information about Pink concert tickets, visit topnotchseats.com.
About Top Notch Seats
Operating from the heart of Silicon Valley since 1993, Top Notch Seats is an online leader in secure ticket sales. TNS supplies audiences with quality seating and tickets to all major concerts, theatre and sports events in the Bay Area and around the nation.
Top Notch Seats specializes in providing Bay Area concert tickets with a wide variety of seating options, which enables customers to choose their favorite vantage point. TNS is a licensed Bay Area ticket broker engaged in the business of buying and selling first-rate tickets. They do not sell tickets at face value; ticket prices are often well above face value and reflect the cost of obtaining quality seating.