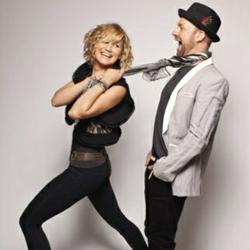 If you are one of the many folks that are anxiously awaiting your chance to see the Atlanta-based duo live, there is no better time than now
Campbell, CA (PRWEB) May 26, 2012
Bay Area ticket broker Top Notch Seats is proud to announce that they are now selling tickets to all of the remaining dates of Sugarland's "In Your Hands" tour. The band will play a few dozen live shows between now and the beginning of September, and Sugarland concert tickets have been known to sell out fast.
"If you are one of the many folks that are anxiously awaiting your chance to see the Atlanta-based duo live, there is no better time than now," says Paul Hillig of Top Notch Seats. "The opportunity to purchase quality tickets to a Sugarland concert is readily available at your fingertips."
A June 1 show at the Shoreline Amphitheater in Mountain View will draw Sugarland fans from all over Northern California, and it represents the tour's only stop in the top half of the Golden State. Top Notch Seats is currently offering up these highly coveted tickets at incredibly reasonable prices, but they cannot guarantee their long-term availability. Southern California will be treated to three concerts, as the tour will make stops in Santa Barbara and Chula Vista on May 27 and 31st before a June 2 show at the Verizon wireless Amphitheater in Irvine. Tickets to all three shows are going fast.
Lead singer Jennifer Nettles has recently boasted of a creative rebirth in the group, which has been cranking out aggressive country ballads for nearly a decade. She and partner Kristian Bush are anxious to show this new breed of Sugarland sound to their millions of fans all over this fine nation, and the tour is currently in full swing.
"Delaying your purchase of tickets to Sugarland concerts tickets might result in regret and disappointment, so the only way to be sure that you'll be up close and personal when Nettles releases her powerful stage presence and her undeniable sexual magnetism is to pull the trigger now," says Hillig.
Sugarland has been entertaining the masses and leaving them with memories for years, and many critics have noted that the band is just now coming into their prime. Tickets to Sugarland concerts are readily available, but fans should act fast.
About Top Notch Seats
Operating from the heart of Silicon Valley since 1993, Top Notch Seats is an online leader in secure ticket sales. TNS supplies audiences with quality seating and tickets to all major concerts, theatre and sports events in the Bay Area and around the nation.
Top Notch Seats specializes in providing Bay Area concert tickets with a wide variety of seating options, which enables customers to choose their favorite vantage point. TNS is a licensed Bay Area ticket broker engaged in the business of buying and selling first-rate tickets. They do not sell tickets at face value; ticket prices are often well above face value and reflect the cost of obtaining quality seating.