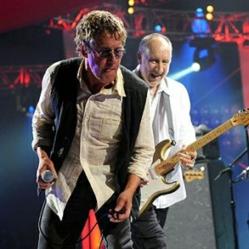 The British rock band has undergone many changes over the course of the past five decades, but few bands in the history of music can hold a candle to their talent, longevity or massive fan base
Campbell, CA (PRWEB) July 28, 2012
Bay Area ticket broker Top Notch Seats is thrilled to announce that they are currently selling tickets to The Who's upcoming two-leg North American concert tour, which will begin on the 1st of November in Sunrise, Florida. Top Notch Seats has long been one of the online leaders in secure and affordable tickets to live concerts, and The Who concert tour certainly qualifies as a big ticket.
"The British rock band has undergone many changes over the course of the past five decades, but few bands in the history of music can hold a candle to their talent, longevity or massive fan base," said Paul Hillig of Top Notch Seats. "Anyone interested in buying The Who concert tickets and securing their spot in the crowd should proceed to Top Notch Seats immediately."
Pete Townshend and Roger Daltrey comprise the current version of The Who, and they were open about their excitement to get this tour underway in a recent interview. It is nothing short of amazing and astonishing that the band has announced a 36-date tour, and it very well may be their last. Townshend recently quipped, "We were anxious to get together one last time before we dropped dead." If history is any indication, it will be the fans in attendance that will be enthralled by the greatness of the two living legends. The band will be playing the famous Quadrophenia album, their wildly popular sixth album that was released all the way back in 1973.
The Who concerts of the past have been elaborate and dramatic stage shows, and this one is expected to be every bit as exciting and memorable. The first leg of the tour weaves through the Eastern Seaboard and the South, giving millions of The Who fans in many major cities a chance to procure The Who concert tickets and see them in person.
The Who fans in the great state of California should make moves to secure their tickets for shows in Anaheim and Los Angeles on January 28th and 30th of next year, and fans in Northern California should use their calendars to highlight a February 1st stop at the Oracle Arena in Oakland.
For more information about Shoreline concert tickets, visit http://www.topnotchseats.com.
About Top Notch Seats
Operating from the heart of Silicon Valley since 1993, Top Notch Seats is an online leader in secure ticket sales. TNS supplies audiences with quality seating and tickets to all major concerts, theatre and sports events in the Bay Area and around the nation.
Top Notch Seats specializes in providing Bay Area concert tickets with a wide variety of seating options, which enables customers to choose their favorite vantage point. TNS is a licensed Bay Area ticket broker engaged in the business of buying and selling first-rate tickets. They do not sell tickets at face value; ticket prices are often well above face value and reflect the cost of obtaining quality seating.