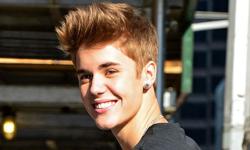 Concert tickets to Justin Bieber's tour are sure to sell out far in advance of the show dates
Campbell, CA (PRWEB) August 10, 2012
Justin Bieber quickly rose to the top of the pop music scene in 2008, and the young icon has stayed on the crest of the wave ever since. Bieber recently announced a huge world tour that will span late-September 2012 through April of next year, and Bay Area ticket broker Top Notch Seats is proud to announce they have Justin Bieber concert tickets to all of his North American dates available for incredible prices at topnotchseats.com.
"Concert tickets to Justin Bieber's tour are sure to sell out far in advance of the show dates," said Paul Hillig of Top Notch Seats. "Don't miss your chance to experience the world's hottest live act!"
The tour kicks off in Glendale, Arizona on September 29th, before hanging out on the beautiful West Coast for the next few weeks. The Beebs will visit Las Vegas -- a town that thrives on things he is still a bit too young to partake in -- on Sunday, September 30th.
A total of four California dates begin with back-to-back shows at the Staples Center in Los Angeles on October 2nd and 3rd, followed by a Fresno show at the Save Mart Center on October 5th.
Northern Californians will have just one opportunity to see the young heartthrob in person on Saturday, October 6th at the Oracle Arena in Oakland. Anyone wishing to be in attendance for any of these early tour dates should head directly to Top Notch Seats to purchase Justin Bieber tickets.
With a wide selection of Justin Bieber tickets and a satisfaction guarantee, it stands to reason that Top Notch Seats has become one of the most popular ticket sites on the Internet.
Many young fans all over the world can sing Justin Bieber's songs word for word, but few of them know the rags-to-riches story behind the Canadian crooner. Bieber's mom was young and poor when she became pregnant with him as a teenager, but soon after he was born she became convinced that he was going to grow up to be something special.
After videos of the young Bieber caught fire on YouTube, he was contacted by a talent scout, and the rest is history. Fast forward to today, and the 18-year-old is selling millions of Justin Bieber concert tickets and packing auditoriums from Portland to Paris.
For more information about Justin Bieber concert tickets, visit topnotchseats.com.
About Top Notch Seats
Operating from the heart of Silicon Valley since 1993, Top Notch Seats is an online leader in secure ticket sales. TNS supplies audiences with quality seating and tickets to all major concerts, theatre and sports events in the Bay Area and around the nation.
Top Notch Seats specializes in providing Bay Area concert tickets with a wide variety of seating options, which enables customers to choose their favorite vantage point. TNS is a licensed Bay Area ticket broker engaged in the business of buying and selling first-rate tickets. They do not sell tickets at face value; ticket prices are often well above face value and reflect the cost of obtaining quality seating.