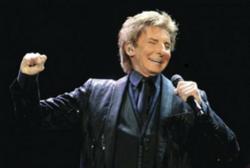 Anyone interested in seeing Manilow with their own eyes and sharing an arena with a man that will go down in history as one of the greatest American singers of all time would be wise to head to Top Notch Seats at their earliest convenience
Campbell, CA (PRWEB) August 18, 2012
Living legend Barry Manilow is in the midst of a tour that takes him all over the Eastern Seaboard for the next month. Bay Area ticket broker Top Notch Seats is proud to announce that they are now selling quality Barry Manilow concert tickets, which are available to purchase on their website on a first-come, first-serve basis.
"Anyone interested in seeing Manilow with their own eyes and sharing an arena with a man that will go down in history as one of the greatest American singers of all time would be wise to head to Top Notch Seats at their earliest convenience," said Paul Hillig of Top Notch Seats.
While Manilow is still spry and active at the age of 69, he certainly will not be engaging in touring for too much longer. This means that fans in Pennsylvania, New York and New Jersey should visit Top Notch Seats very soon in order to secure their tickets for shows in the first two weeks of September.
San Francisco Bay Area fans will be treated to one performance on December 6th at the HP Pavilion in San Jose. Manilow has a huge following in the Golden State, meaning Barry Manilow tickets to that show will be coveted by folks from Seattle to San Diego.
Brooklyn-born Manilow is staying close to home for the majority of dates on this tour. Ontario, Canada will be visited and thoroughly entertained by the classic crooner on August 20th and 21st, offering Manilow fans north of the border two golden opportunities to buy Barry Manilow concert tickets.
People that act swiftly are sure to see many Manilow favorites that have allowed him to cement his legendary status in the music industry, including Mandy, This One's For You and Looks Like We Made It. Manilow has a clear and present connection to his live audiences, and women are sometimes asked to come on stage during his love ballads.
Top Notch Seats is the place to visit if you have aspirations of getting your hands on Barry Manilow tickets and seeing the great Manilow on one or more of these highly anticipated tour dates.
For more information about Barry Manilow concert tickets, visit topnotchseats.com.
About Top Notch Seats
Operating from the heart of Silicon Valley since 1993, Top Notch Seats is an online leader in secure ticket sales. TNS supplies audiences with quality seating and tickets to all major concerts, theatre and sports events in the Bay Area and around the nation.
Top Notch Seats specializes in providing Bay Area concert tickets with a wide variety of seating options, which enables customers to choose their favorite vantage point. TNS is a licensed Bay Area ticket broker engaged in the business of buying and selling first-rate tickets. They do not sell tickets at face value; ticket prices are often well above face value and reflect the cost of obtaining quality seating.