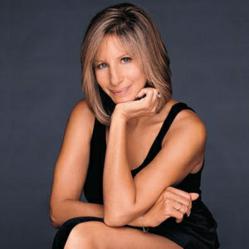 We guarantee every ticket we sell; when you buy from us, you can be assured they will get you into the concert
Campbell, CA (PRWEB) September 22, 2012
Barbra Streisand will likely go down in history as one of the single most popular and influential female performers of the 20th century, but the 70-year-old diva is not showing any signs of slowing down. Streisand recently announced a series of small tour dates this fall before adding three additional dates in Los Angeles, Las Vegas, and San Jose. Fans in California, and in particular the San Francisco Bay Area, will be happy to know that Bay Area ticket broker Top Notch Seats is now selling Barbra Streisand tickets to each show on her concert tour.
Top Notch Seats is a trusted source for great tickets to all Barbra Streisand concerts. They have been in business since 1993 and are a member of the Better Business Bureau. "We guarantee every ticket we sell; when you buy from us, you can be assured they will get you into the concert," says Paul Hillig of Top Notch Seats. "All our tickets are 100% legitimate and guaranteed. If you need help deciding what the best seats are for you, give us a call. We are always here to help."
Streisand had already become a household name in America long before many of the passionate and adoring fans that pack her concerts were born, having starred on the musical stage and the silver screen as far back as the early 1960s. In 1963 she won two Grammy Awards, which marked the beginning of a long and illustrious career that has brought her attention and fame from all corners of the globe. Barbra Streisand concert tickets have historically been some of the toughest to attain, so anyone interested in securing great seats to one of her shows would be wise to visit TopNotchSeats.com as soon as possible.
The tour will begin on the East Coast the second week of October with a show at the Wells Fargo Center in Philadelphia and two shows to ring in the brand new Barclays Center, which is in the heart of Brooklyn, New York. Four of the next five shows will unfold in Canada, with the lone US appearance in the bunch taking place in Chicago at the United Center on Friday, October 26th.
Fans in California and Nevada were thrilled to learn about the addition of three Barbra Streisand concert dates in the beginning of November. Barbra Streisand tickets to the November 2nd show at the MGM Grand Garden Arena are in high demand, but Top Notch Seats has a line on some quality ticket inventory. The November 5th show at the HP Pavilion in San Jose is likely to be the highlight of the tour, as Streisand will be nearing the end of the run and will certainly be feeling the love and admiration from her fans.
For more information about San Francisco 49ers tickets, visit topnotchseats.com.
About Top Notch Seats
Operating from the heart of Silicon Valley since 1993, Top Notch Seats is an online leader in secure ticket sales. TNS supplies audiences with quality seating and tickets to all major concerts, theatre and sports events in the Bay Area and around the nation.
Top Notch Seats specializes in providing Bay Area concert tickets with a wide variety of seating options, which enables customers to choose their favorite vantage point. TNS is a licensed Bay Area ticket broker engaged in the business of buying and selling first-rate tickets. They do not sell tickets at face value; ticket prices are often well above face value and reflect the cost of obtaining quality seating.