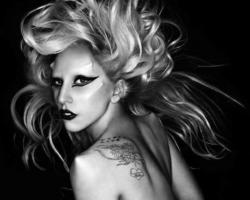 We guarantee every ticket we sell; when you buy from us, you can be assured they will get you into the concert
Campbell, CA (PRWEB) September 28, 2012
Top Notch Seats, a San Francisco Bay Area ticket broker, is now selling Lady Gaga concert tickets to every show on her upcoming North American Tour which was recently announced. Lady Gaga is known for being one of the most colorful and creative forces in modern music, and Top Notch Seats is excited to offer some of the most coveted concert tickets in recent years.
Top Notch Seats is a trusted source for great tickets to all Lady Gaga concerts. They have been in business since 1993 and are a member of the Better Business Bureau. "We guarantee every ticket we sell; when you buy from us, you can be assured they will get you into the concert," says Paul Hillig of Top Notch Seats. "All our tickets are 100% legitimate and guaranteed. If you need help deciding what the best seats are for you, give us a call. We are always here to help."
Lady Gaga was born and raised in New York City, which is widely regarded as one of the biggest and most diverse cultural hubs in the world. The young Gaga took a shine to performing in front of family and friends at an early age, and the many opportunities that existed in the Big Apple in terms of schooling for young and creative minds certainly helped her blossom into the confident force that she is today.
Top Notch Seats has a large inventory of Lady Gaga concert tickets, and each of her shows is in high demand. The 3rd and 4th shows of the 26-city tour will take place in California, so fans in the Golden State should get ready to pounce on the opportunity to attend the January 17th show at the HP Pavilion in San Jose and the January 20th show at the Staples Center in Los Angeles. Dozens of other major North American cities will be visited between mid-January and the end of March 2013.
Lady Gaga is known for putting on live shows that overwhelm the senses and leave the masses entranced and highly entertained. Her album Born This Way captivated listeners all over the globe in recent years and cemented Lady Gaga's place atop the crowded music industry. Her most recent release, Artpop, has also received praise from both fans and critics.
Very few artists can essentially pick and choose which cities and venues they want to visit and when, but Lady Gaga has a big enough following to sell out a concert in the desert. Anyone who wishes to secure Lady Gaga tickets to one of her upcoming concerts should visit TopNotchSeats.com as soon as possible.
For more information about Lady Gaga tickets, visit topnotchseats.com.
About Top Notch Seats
Operating from the heart of Silicon Valley since 1993, Top Notch Seats is an online leader in secure ticket sales. TNS supplies audiences with quality seating and tickets to all major concerts, theatre and sports events in the Bay Area and around the nation.
Top Notch Seats specializes in providing Bay Area concert tickets with a wide variety of seating options, which enables customers to choose their favorite vantage point. TNS is a licensed Bay Area ticket broker engaged in the business of buying and selling first-rate tickets. They do not sell tickets at face value; ticket prices are often well above face value and reflect the cost of obtaining quality seating.