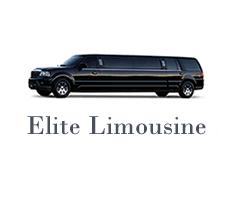 Elite Limousine's new San Francisco custom tours are the perfect, affordable indulgence
San Francisco, CA (Vocus/PRWEB) May 27, 2011
Whether one is a tourist, entertaining guests, or just never took the time to experience the unique sights of the city, Elite Limousine's new San Francisco custom tours are the perfect, affordable indulgence. The Bay Area limousine service is excited about offering its customers comfort and customization.
"On a packaged bus tour you're bound by a pre-set itinerary and a strict schedule (not to mention being crammed together in a bus with 30 strangers)," said Eric Solayman of Elite Limo. "But on an Elite tour, you're in charge. In addition, our drivers know all the best vantage points to take postcard-perfect photos."
Offering more flexibility and comfort than a tour bus, Elite Limousine's cars are clean and modern. Drivers act as mobile concierges, chauffeuring and either planning a memorable tour or following a customer-made itinerary.
Also, drivers are happy to accommodate requests for spontaneity (like hopping out and taking a ride on a cable car). If desired, driver can also freely pull over so customers can take breath-taking shots of the historical Golden Gate Bridge, the infamous Alcatraz Island, crooked Lombard Street or the picturesque San Francisco skyline.
Starting at $60/hour for six people, the San Francisco limousine tour prices are a steal. From there, the price slowly rises, making the ride increasingly affordable. For eight people, the price is $70/hour and for ten passengers it's $80/hour. Finally, if a client chooses to ride in a luxurious Excursion or Navigator, she or he pays a low price of $150/hour and $165/hour, respectively.
Elite Limousine's San Francisco tours eliminate the stress of moving through the masses and allow one to move through the city in style and comfort.
For more information on the San Francisco limousine tours or for any of Elite Limousine's services, call them at (925) 820-2059 or visit them on the web at http://www.elitelimo.net.
About Elite Limousine
Elite Limousine is a Bay Area wine tour and limousine service. They specialize in wine tours, customized limousine chartering, event chauffeuring, and airport transportation in the Bay Area.
###