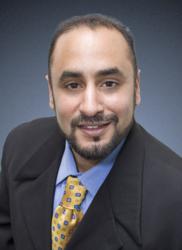 Sunny really cares about the people in the community, regardless of financial status
San Francisco, CA (Vocus/PRWEB) July 08, 2011
The drop in real estate values has affected Bay Area homeowners at every income level. Bay Area real estate broker Sunny Thiara has found his niche in the high-end home market through his tenacious personal attention to all aspects of real estate transaction. Among his many accomplishments, he recently helped two families save their homes and go back to enjoying their lives.
The first rescue involved Dr. Linda Cushing, who found herself going through a difficult divorce. As if the emotional stress wasn't enough, the banks became very difficult to work with to the point that it looked like she and her kids might have to relocate.
Dr. Cushing had accumulated some credit card debt, and a loan officer recommended that she file for bankruptcy protection. Referred by a friend, Dr. Cushing contacted Thiara, who invested significant time and energy to help her restructure her debts and get her loan payments down from $4,200 per month to $2,900, a yearly savings of $18,656.
"Sunny worked above and beyond what any normal realtor would have," said Dr. Cushing. "He is genuine and honest—he really wanted to help me. And as for the banks—he doesn't take no for an answer!"
When Yolanda Berry's variable rate loan increased to the point that she could not possibly make the loan payments and faced bankruptcy, she looked for a new loan with favorable rates without success. Her work with other real estate people was always undermined by small obstacles they couldn't manage to overcome.
Berry was just about to throw in the towel and give up her home to foreclosure when a mutual friend recommended Thiara. Because of his experience, Thiara determined why she was having trouble being approved for a lower rate, then worked around those problems to get her the loan that allowed her to stay in her house.
"Sunny really cares about the people in the community, regardless of financial status," said Berry. "If someone is struggling and he can help, then he will."
Thiara is proud of his undertakings. "A couple of years ago I was just managing my real estate company," said Thiara. "I increasingly started working with financially distressed homeowner's dealing with high-end real estate. They have referred their friends and families and the business began to take off. The sensitivity of the transactions required me to become more involved in all of the aspects of the real estate transaction. The reward is that I was changing the lives of my clients. My business had new meaning defined by giving back to the community.
For more information about Bay Area Home Loan restructuring or any of Beverley Group's other services, call Sunny Thiara at (925) 260-1260or visit his website http://www.BeverleyGrp.com.
About Beverley Group
The Beverley Group was incorporated in 2009 at the peak of the Bay Area Real Estate market implosion. The decision to launch the company during this "depression" was made out of respect and to gain the attention of our target audience. Making such a bold statement conveyed confidence to their prospective customers.
CEO and Broker, Sunny Thiara has more than a decade of experience in the field of real estate. Some may recognize this icon as a member of the California State Senate serving beside Senator Dede Alpert at the early age of 22. His strong passion for the business keeps him active working with the community and not just behind a desk. He has developed strong relationships with many influential people and earned the trust and respect of his clients. He has already lead two companies to great fortunes and the Beverley Group is on the same trajectory.
# # #