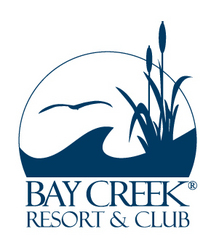 It is truly an honor to be named one of the 'Best of the Best' golf communities in America
Cape Charles, VA (PRWEB) April 29, 2009
GolfCourseHome.net and Golf Course Home® Network have announced their Second Annual "Best of the Best" golf community rankings. The "rankings season" runs from October to March and covers a range of categories, including Best New Course, Best Residential Course, Top 100 and more. The GolfCourseHome's "Best of the Best" ranking system is based, not on field researchers or raters, but on the compilation of all major media rankings of golf courses and golf communities for the year. This year, Bay Creek Resort & Club earned the number eight spot with five major magazine awards.
This award is the latest of many accolades earned by the Jack Nicklaus and Arnold Palmer Signature Golf Courses, which have been named in the Top 100 Residential Courses by the Wall Street Journal as well as "Best Places to Play" by Golf Digest in 2008-2009.
Bay Creek marks the first time both Jack Nicklaus and Arnold Palmer designed courses for the same club, and the golf legends did not disappoint. The two 18-hole Signature Courses combine the extraordinary views and natural features of the Eastern Shore, with historical landmarks from Cape Charles' 19th and early 20th century railroad days, all into one incredible, state-of-the-art golf facility. The courses have been designed with tee placements that will challenge the low-handicapper while creating an enjoyable golfing experience for players of all levels. The legendary Palmer/Nicklaus rivalry lives on at Bay Creek Resort & Club making it a premiere golf destination to be tested and remembered by passionate players of every skill level.
"It is truly an honor to be named one of the 'Best of the Best' golf communities in America," said Dick Foster, developer of Bay Creek. "This award reflects our reputation for uncompromising quality and demanding standards, and the Nicklaus and Palmer courses are just the beginning of the rich collection of amenities and activities available at Bay Creek."
Learn more about golf at Bay Creek Resort & Club at http://www.BayCreek.net
About Bay Creek Resort & Club
Bay Creek Resort & Club is an award-winning golf and marina community located on the Eastern Shore of Virginia. Peacefully removed and surrounded by water on all sides, Bay Creek offers residents and guests an experience of a time past, with Victorian designs, an antique railway with dining car service, preserved landmarks and pedestrian access to historic Cape Charles. At the same time, they'll also enjoy unmatched golf from two of the modern era's celebrated names, Arnold Palmer and Jack Nicklaus, and a world-class marina with deepwater access to the Chesapeake, the Intracoastal and the Atlantic Ocean. For more information about eastern shore real estate, contact the Sales & Welcome Center at:
757.331.8742 or 888-422-9275
http://www.baycreek.net
3335 Stone Road
Cape Charles, Virginia 23310
###