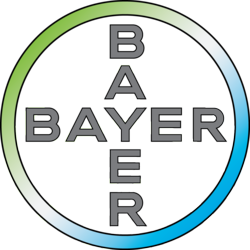 "Food waste happens from farm to fork. A large portion of the food in landfills could have been eaten before it got there. While the solutions to the program are varied, there are lots of little opportunities to reduce food waste."
Research Triangle Park, NC (PRWEB) March 09, 2012
Global trends in food production and availability were key topics during the 2012 Ag Issues Form, hosted by Bayer CropScience, in Nashville, Tenn. last week. Three speakers provided insights on this topic from differing viewpoints, but all shared the growing importance of agriculture in feeding a hungry world population.
Bill Lapp, a Grain Economist with Advanced Economic Solutions, discussed ongoing domestic and global trends impacting food, fiber, and fuel production. He shared three factors that are driving agricultural market volatility and rising prices:

Growth in economies in the developing world. As more people around the world have money to spend on their diet, demand for food skyrockets and supply tightens.
Weakening of the dollar. As the value of the dollar weakens relative to the world market, commodity prices rise.
Biofuel production. Dramatic increases in ethanol production from corn creates strong demand and reduces supply in a growing world economy.
"Due to the Energy Independence Act of 2007, 13.2 billion gallons of ethanol was produced from 5 billion bushels of corn in the 2011-2012 crop year," explains Lapp. "While the amount of corn produced per capita has increased, consumption has actually decreased, since large volumes are used for ethanol production. The ethanol policy has promoted increased prices and demand while supply has been reduced in a growing economy."
Another key takeaway from Lapp's presentation was the recent rise in oilseed demand, which is growing faster than supply. "In crops like wheat and corn, our global supply and demand are growing at similar rates. However, oilseed yields are increasing by 2 percent annually while demand is growing at a rate of 4 percent. Developing countries want more protein and vegetable oils in their diets, which will continue to drive demands for oilseed production," he says.
While developing countries crave more nutrients in their diet, Kai Robertson from the Business for Social Responsibility discussed the impact of food waste on the sustainability of the food production system. More than 67 billion pounds of food goes into landfills annually, a number that has grown dramatically in recent years. With more than 47 million Americans in poverty, the billions of pounds of wasted food could equate to more than three meals per day for every hungry American.
Food waste, Robertson says, is happening throughout the food supply chain. "Food waste happens from farm to fork," says Robertson. "A large portion of the food in landfills could have been eaten before it got there. While the solutions to the program are varied, there are lots of little opportunities to reduce food waste."
And some companies and cities are starting to pay attention to this growing issue. Large grocery stores are working toward zero waste goals since wasted food is expensive to their business. Some cities, like San Francisco, have food composting bins in restaurants and some grocery stores will let customers purchase only what they need. But even so, Robertson points out that a lot of food waste is being created inside consumers' homes.
"In the United States we have a lot of food waste at the consumer level. We live in a culture of abundance and plenty, and many never realize the impact. While the solutions aren't simple, it will be key for us to think innovatively about the topic," she explains.
Gawain Kripke, Director of Policy and Research, Oxfam, then turned attendees' focus to vulnerabilities within the global food system, particularly related to food availability and hunger.
"The biggest challenge we face is that by 2050, there will be 9 billion people on earth. A lot more people will be richer, which will put pressure on our food system," explains Kripke. "A real crunch is happening, which is causing prices to rise and greater volatility in the market place."
And with more people, more poverty is anticipated, says Kripke. "There are currently 1 billion people that experience the result of high prices; most of them don't get enough to eat. If we don't do anything about this, there will be more people hungry in 2050 than there are today," he notes.
And it's not just about food availability, but also about the food access, Kripke explains.
"In many ways it has less to do with agriculture's ability to provide food and more to do with food access. For example, while women are very involved in agriculture around the world, in many countries they don't have the same rights as men to purchase land or sign for credit. Recent analysis has shown that by giving women equal rights, we can increase global food supply by 4%. We believe that providing basic human and civil rights can improve our hunger situation."
Video interviews with each of the speakers and members of the Bayer CropScience team from the 2012 Ag Issues Forum are available on the newly launched BayerCrop Science social media hub, connect.bayercropscience.us.
About Bayer CropScience
Bayer is a global enterprise with core competencies in the fields of health care, nutrition and high-tech materials. Bayer CropScience, a subgroup of Bayer AG with annual sales of EUR 6.830 billion (2010), is one of the world's leading innovative crop science companies in the areas of crop protection, non-agricultural pest control, seeds and traits. The company offers an outstanding range of products and extensive service backup for modern, sustainable agriculture and for non-agricultural applications. Bayer CropScience has a global workforce of 20,700 and is represented in more than 120 countries. This and further news is available at: http://www.press.bayercropscience.com.
Contact:
Bayer CropScience Media Hotline, 1-877-879-6162, or
Beth Roden
External Communications Lead
Bayer CropScience
Tel: (919) 549-2030
Email: beth(dot)roden(at)bayer(dot)com
Twitter: bayer4cropsUS
Mike Opperman
Charleston|Orwig
Tel: (262) 563-5100
Email: mopperman(at)charlestonorwig(dot)com
Find more information at http://www.bayercropscience.us
USA-BCS-2012-0090
Forward-Looking Statements
This release may contain forward-looking statements based on current assumptions and forecasts made by Bayer Group or subgroup management. Various known and unknown risks, uncertainties and other factors could lead to material differences between the actual future results, financial situation, development or performance of the company and the estimates given here. These factors include those discussed in Bayer's public reports which are available on the Bayer website at http://www.bayer.com. The company assumes no liability whatsoever to update these forward-looking statements or to conform them to future events or developments.
###