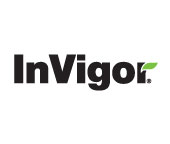 Having support from neighbors and local organizations is one of the cornerstones of living and working in rural America. Through the More for Everyone awards, Bayer CropScience takes pride in bolstering that important part of farmers' lives.
Max, ND (PRWEB) May 16, 2012
More students wearing blue jackets with Max, North Dakota on the back will be attending the National and North Dakota FFA conventions next year, thanks to a donation from the InVigor canola More for Everyone awards. In addition, the $5,000 award will be used to help fund a scholarship program for Max FFA alumni and to provide hands-on horticultural equipment and technology in the FFA greenhouse.
"This award will have a huge impact on the opportunities we're able to extend to our current and former students," said Amanda Huettl, Max agricultural education instructor and FFA advisor. "The money will allow us to expand our scholarship fund to a wider range; give more students opportunities to attend conventions, leadership conferences and professional development opportunities; and improve our equipment and technology in the greenhouse and the classroom."
The Max Public School District received the award in a ceremony May 16 at 12:30 p.m. at the Max Public School gymnasium. Representatives from Bayer CropScience joined area canola growers to present the award, one of 12 awards presented to small community groups, with donations totaling $32,000 to non-profit organizations across the state this year.
In the program's three-year lifetime, Bayer CropScience has awarded more than $87,000 to local groups nominated by canola farmers.
"We believe the benefits of InVigor hybrids result in More for Everyone," says Tom Schuler, BioScience business development manager for Bayer CropScience. "When growers choose InVigor canola, they benefit from 'more' – stronger early-season growth and consistently better yields. The More for Everyone awards embody that spirit and enable us to extend the benefits of InVigor canola to more people, to people who are important to our customers."
The total donation amount is based off of Early Book sales. For every bag of InVigor seed booked before Feb. 29, 2012 for the 2012 planting season, 50 cents went toward this year's awards. Farmers who participated in Early Book had the opportunity to nominate a deserving organization in their communities. A panel of three independent judges chose 12 organizations to be honored from 109 submissions. Other groups receiving More for Everyone awards are:
$5,000 each

Big Pembina Lutheran Church in Langdon
Cando Youth Hockey Program
Langdon Day Care Center
Michigan-Whitman Fire Department
$1,000 each

Garrison FFA & FBLA
Sakakawea Area Council for the Arts, designated for the Kota Theatre in Garrison
Mott Opportunity Today & Tomorrow
Starkweather Park Association
Towner County 4H Young Riders
Wishek FFA
Wolford Dollars for Scholars
"We know how important local communities are to our grower customers and their families," says Schuler. "Having support from neighbors and local organizations is one of the cornerstones of living and working in rural America. Through the More for Everyone awards, Bayer CropScience takes pride in bolstering that important part of farmers' lives."
Bayer CropScience is a company committed to bringing new technology to the forefront of crop production. For questions concerning the availability and use of products, growers should visit their retailer, contact a local Bayer CropScience representative, or visit Bayer CropScience online at http://www.bayercropscience.us.
###
About Bayer CropScience
Bayer is a global enterprise with core competencies in the fields of health care, nutrition and high-tech materials. Bayer CropScience, a subgroup of Bayer AG with annual sales of EUR 7.255 billion (2011), is one of the world's leading innovative crop science companies in the areas of crop protection, non-agricultural pest control, seeds and traits. The company offers an outstanding range of products and extensive service backup for modern, sustainable agriculture and for non-agricultural applications. Bayer CropScience has a global workforce of 21,000 and is represented in more than 120 countries. This and further news is available at: http://www.press.bayercropscience.com.
Contact:
Bayer CropScience Media Hotline, 1-877-879-6162, or
Beth Roden
External Communications Lead
Bayer CropScience
Tel: (919) 549-2030
Email: beth(dot)roden(at)bayer(dot)com
Tyler Kelley, AdFarm
Tel: (816) 479-5219
Email: tyler(dot)kelley(at)adfarmonline(dot)com
USA-BCS-2012-0203
CR0412INVIGOA003V00R0
Find more information at http://www.bayercropscience.us.
Forward-Looking Statements
This release may contain forward-looking statements based on current assumptions and forecasts made by Bayer Group or subgroup management. Various known and unknown risks, uncertainties and other factors could lead to material differences between the actual future results, financial situation, development or performance of the company and the estimates given here. These factors include those discussed in Bayer's public reports which are available on the Bayer website at http://www.bayer.com. The company assumes no liability whatsoever to update these forward-looking statements or to conform them to future events or developments.