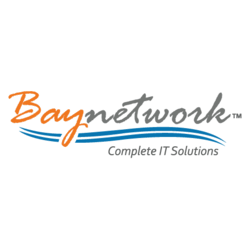 Better conversations for better engagement for our customers!
Menlo Park, CA (PRWEB) October 10, 2012
IT Cisco network equipment re-seller, Baynetwork, Inc., has seen a 283% increase in combined online customer RFQ's and e-commerce purchases over the last 11 months. The increase in online activity has led to evaluating customer needs and answering them with a robust customer center solution that allows Baynetwork, Inc. customers to fully manage their transactions and support tickets through Baynetwork.com.
Baynetwork, Inc.'s e-commerce site, http://www.baynetwork.com, was re-launched in November of 2011 and as the sites traction grew so did the online requests and online purchases. The evidence that a simple shopping cart was not enough for Baynetwork's global customer base was realized as ongoing email threads were taking up too much time of the customer support team and/or sales representatives. Building a customer center that allows customer to check-in or automatically be notified on the status of their estimate, quote, order or support ticket has greatly reduced the ongoing email threads and freed up time for account executives to grow the relationship and better understand customer needs. "There was a clear loss of time spent by a customer service agent or an account manager rep in redundant requests. A customer portal that has automated notifications has led to better conversations for better engagement with our customers."
While most all leading e-commerce sites offer an intuitive shopping cart and checkout process, Baynetwork's emphasis in celebrating long-term relationships with customers and clients alike is enhanced by giving customers a 24/7 opportunity to check the standing of current and past quotes, estimates and support tickets online. Baynetwork, Inc.'s long-time good standing in the secondary market of IT network equipment has helped thousands of companies across the globe buy and sell new, used and refurbished network equipment and the recent deployment of a robust customer center will provide Baynetwork, Inc. customers with a rich online experience for years to come.
Since 1997, Baynetwork, Inc. a premier re-seller of new, pre-owned, refurbished and used network hardware equipment, used Cisco Routers, Juniper Switches, Dell Servers, Barracuda Firewalls, Ixia Testing Equipment, ShoreTel VoIP and many other premier IT hardware brands, has helped define and shape the secondary market of the IT network equipment industry. From complete network design and configuration to security analysis and private cloud deployment, Baynetwork's array of managed IT services and rapid product procurement help thousands of companies deliver digital media and content across the globe with reduced costs and shortened lead-times. Baynetwork services also include IT network asset recovery, enterprise network security, data center IT hardware replacement and managed IT services.
###
The names of actual companies and products mentioned herein may be the trademarks of their respective owners.
For more information, press only:
Jason E. Sutherland, Marketing Director, (650) 561-8145, jason(dot)sutherland(at)baynetwork(dot)com
For more information on Baynetwork, Inc.:
http://www.baynetwork.com