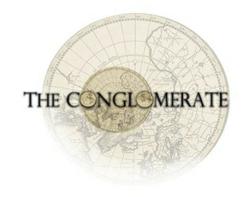 A culture that promotes creativity and new ideas generates more energy and motivation to succeed
(PRWEB) February 04, 2013
Company fortunes can be made or destroyed based on whether their corporate culture promotes or rejects innovation. Outsourced sales and marketing company The BBB Conglomerate Network are well aware of the impact of corporate culture as a catalyst to drive performance. CEO Antoine Bell believes the emphasis on developing independent thinkers rather than corporate drones has enabled the firm to adapt to new markets and different clients. "At The BBB Conglomerate Network we are constantly looking to refine and develop our strategies. A culture that promotes creativity and new ideas generates more energy and motivation to succeed."
Ovo Innovations, the consulting firm dedicated to helping businesses become more innovative, describes a culture of innovation as one that encourages "taking reasonable risk and uncertainty" in pursuit of more profitable goals. "Innovation is about embracing new ideas without fear of failure," says The BBB Conglomerate Network CEO and founder, Antoine Bell. "Our mentality is that it's always good to make mistakes because you learn what works and what doesn't. I think some businesses are so afraid of trying anything new in case it doesn't work. Thomas Edison took over 1200 attempts before he perfected the lightbulb, so if he took that approach our lives would be very different today!"
Ovo Innovation's article 'Why Corporate Culture is Important for Innovation' highlights the need for free transfer of information, suggesting that companies with a rigid hierarchical structure can be inadvertently be putting up barriers to new ideas. The BBB Conglomerate Network's non-seniority business development programme encourages everyone, not just senior management, to pitch in ideas and suggestions. CEO Antoine bell cites the corporate culture of Google as an influence when founding the company in 2009. Google's non-hierarchical structure (as outlined in the Entrepreneur article 'Finding Success by Putting Company Culture First') promotes employees to come up with new ideas and strategies through employee-run 'Culture Clubs'.
The BBB Conglomerate Network prides itself on its strong team culture which encourages them to work together through collective goals. Diversity is welcomed at the BBB Conglomerate Network as a source of fresh ideas and different perspectives – the management team alone have between them lived on 4 different continents, and graduated from universities throughout the USA and Europe.
The BBB Conglomerate Network's innovative corporate culture has allowed the company to expand across 8 different locations and take on a diverse range of clients. "Last year the BBB Conglomerate Network celebrated a 12% growth in the 3rd quarter of 2012 – while the US economy as a whole only grew by 2%. Our success is down to our ability to adapt easily to new situations – whether that be opening an office in a different state, or taking on board a brand new client. I have every confidence that within the next few years we will be able to expand into international markets."
Learn More: http://www.bbbconglomeratenetwork.com/
The BBB Conglomerate Network provides outsourced direct marketing and sales solutions for Fortune 500 companies throughout the United States, and has recently opened its 8th office in Baltimore, Maryland.