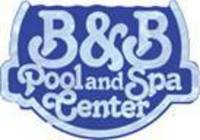 This is a real incentive for pool owners to comply
Chestnut Ridge, NY (Vocus) December 3, 2008
A new law, enacted to help prevent suction entrapment injuries, comes with the threat of heavy fines for all public pool and spa owners who fail to comply with the new regulations. The Virginia Graeme Baker Pool and Spa Safety Act will require all public pools and spas to be equipped with drain covers that comply with the ASME/ANSI A112.19.8-2007 standard.
Custom pool and spa builder B&B Pool and Spa Center is ready to help commercial pool owners prepare for the new water safety act set to take effect on December 19, 2008. When the law takes effect, public pool and spa owners and operators will face a potential fine of $15 million per incident per day for noncompliance.
Under the act's guidelines, all public pools and spas that have two drains separated by at least three feet must have compliant anti-entrapment drain covers. All pools built after 1988 were required to have two drains.
If a pool or spa has only one drain, its owner has two options. A dual-drain system with compliant covers can be installed; or a compliant cover can be installed on the existing single drain and an SVRS device can be installed on the pump, which will turn off the pump in the event of a drain blockage.
In helping its clients bring their pools and spas up to regulation, B&B will be making available the new IntelliFlo VS+SVRS pump to its customers. The IntelliFlo pump meets the new anti-entrapment requirements and includes a built-in controller with proprietary software that immediately detects blockage and automatically shuts itself down.
"This is a real incentive for pool owners to comply," points out B&B president Bruce Bagin. "As a pool builder, I want to do everything I can to ensure the safety of water activities. We all have to work together to keep water recreation fun, and this is a huge step."
Pool owners and operators must be aware of their specific state and county's laws, as federal and state laws vary. In Rockland County, NY, for example, under New York state code, a commercial pool cannot disable its drains nor convert it to a return. The Rockland County Health Department has reminded all commercial/public pool owners of this regulation. As a result, owners in Rockland County must meet both federal and state requirements in order to be compliant.
In addition to bringing pools and spas up to all state and federal regulation, the IntelliFlo pump comes with the potential to save its users thousands of dollars over its long life. Through the use of an exclusive permanent magnet motor, like those used in hybrid automobiles, IntelliFlo provides significant "base" energy savings over any pump with an induction motor. It also includes features that allow custom programming for filtering, heating, cleaning, and water operation, assuring the lowest energy use possible.
For more information about the Virginia Graeme Baker Pool and Spa Safety Act or B&B and its safety-oriented products, visit http://www.bbpoolandspa.com or call 845-356-0837.
About B&B Pool and Spa Center
A family-owned business serving residential and commercial clients for more than 30 years, B&B Pool and Spa Center has won numerous national and international awards for design excellence, customer satisfaction, and professionalism. The Bagin brothers--Bruce, Craig and Drew--personally oversee each project from concept through completion, ensuring creativity, quality construction and value. Committed to environmentally friendly sustainable solutions, B&B Pool and Spa Center is a community sponsor of the Hudson River Navigator and the Hudson-Fulton-Champlain Quadricentennial. The company is located at 787 Chestnut Ridge Road, Chestnut Ridge, NY 10977. For information, call 845-356-0837 or log onto http://www.bbpoolandspa.com.
###