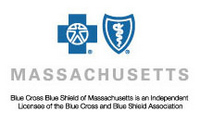 Women who regularly perform self exams are more likely to notice changes in the breast, such as lumps or masses that could be early signs of cancer.
Boston, MA (Vocus) October 2, 2009
According to the American Cancer Society (ACS), breast cancer is the second most common form of cancer in American women. While it may not be the deadliest, when it comes to instigating fear, this disease is in a class of its own. Much of this fear springs from confusing and out-of-date information.
There are currently about 2.5 million breast cancer survivors in the United States and the rate of breast cancer-related deaths has continued to decline for over twenty years. Research and advancements in treatment play an important role, but experts also believe the decline is a direct result of earlier detection through screening and an increased focus on prevention.
This is not to minimize the severity of the disease. According to the ACS, in 2009 over 190,000 new cases of breast cancer will be diagnosed. In addition, approximately 40,170 people in the United States will lose their lives to invasive breast cancer.
In recognition of Breast Cancer Awareness Month, Blue Cross Blue Shield of Massachusetts' (BCBSMA) Prevention and Wellness Program is offering the following information to help you and your loved ones understand breast cancer risk factors, detection and prevention.
Know Your Risk
Several factors can help to determine the risk for getting breast cancer including: age, family history, race and ethnicity and environmental factors.
The main risk factor for getting breast cancer is being a woman (although a small percentage of men are diagnosed with the disease); white woman are slightly more susceptible. According to the Centers for Disease Control and Prevention (CDC), most women who develop breast cancer are over the age of fifty and a woman's risk for developing breast cancer increases with age. Twenty to thirty percent of women diagnosed have a family history of breast cancer. Other risk factors include:

Lifestyle factors such as alcohol consumption, smoking, and exposure to x-rays
Environmental pollutants such as secondhand smoke
Breast cancer is influenced by estrogen production, so women who started menstruating young (before age 12), or began menopause late (after 55), are at slightly higher risk than average
Women who have not given birth, have children after age 30, or did not breast feed
Taking combination hormone replacement after menopause may also increase the risk of developing cancerous breast tumors
"While having one or more risk factors does not determine whether a woman will develop breast cancer, it is important for all women to speak to their doctor to understand and determine ways to manage their personal risk," said Dr. John Fallon, Chief Physician at BCBSMA.
Depending on your age and other risk factors, your physician will recommend a breast screening plan. Surgical or pharmaceutical options to prevent breast cancer may be recommended to people who are significantly high risk.
Detection
A woman's most effective weapon against breast cancer is early detection.
According to Dr. Fallon, "When detected early, breast cancer is more likely to be treated successfully than if it is found at a later stage. The five-year survival rate for early-stage breast cancer is currently ninety-seven percent."
Breast cancer in its early stages may not be immediately obvious. The ACS encourages breast self exams for women in their early twenties, clinical breast exams every three years for women in their twenties and thirties, and annual breast exams and mammograms for women age forty and older.
"Mammograms detect almost eighty-five percent of breast tumors, and are a very important tool in fighting breast cancer. However, all women should continue to conduct breast self exams in addition to mammograms and clinical breast exams," adds Dr. Fallon. "Women who regularly perform self exams are more likely to notice changes in the breast, such as lumps or masses that could be early signs of cancer."
A Healthy Lifestyle
Breast cancer organizations suggest that a low-fat diet with lots of fruits and vegetables can minimize breast cancer risk. According to the ACS, being overweight has been found to elevate risk, especially for women after menopause. Studies have also shown that regular exercise can reduce breast cancer risk. One study from the Women's Health Initiative suggests that as little as 1.25 to 2.5 hours per week of brisk walking can reduce risk by eighteen percent. Your doctor can help to determine your ideal weight and diet, and, if necessary, refer you to a nutritionist for additional support.
Alcohol consumption is one lifestyle factor that has a clear link to breast cancer. Women who drink two to five drinks per day are considered to have one and a half times the risk than women who don't drink. As a result, the ACS urges women to limit alcohol to one drink per day.
Women can also control exposure to artificial estrogen, which is used in oral contraceptives and hormone replacement therapy used to treat post-menopausal complications. Talk to your doctor before starting or stopping any type of medication or treatment.
Support the Cause for a Cure
On Sunday, October 4, thousands of people, including BCBSMA associates, will show their support by participating in the American Cancer Society's Making Strides Against Breast Cancer walk. Each walker helps to provide hope to millions of people nationwide whose lives have been forever changed by this disease.
Proceeds from the walk are used to support efforts such as breast cancer research, and to provide free services for patients. Currently, the American Cancer Society has 26 breast cancer research grants in effect in Massachusetts, totaling more than $11.1 million. Fundraising dollars also help fund the ACS's Hope Lodge®, which provides free lodging for cancer patients and their caregivers traveling out of state for treatment.
For more information about the event visit the American Cancer Society's Web site at http://www.cancer.org.
For more information visit BCBSMA's breast cancer center at http://www.ahealthyme.com/topic/breastcancercenter.
BCBSMA's Prevention and Wellness Program started in January 1995 and provides initiatives to promote preventive health to BCBSMA's 3 million members. For more information about Blue Cross Blue Shield of Massachusetts's Prevention and Wellness Programs, call 1-800-262-BLUE.
Contact:
Tara Murray
(617) 246-4851
# # #