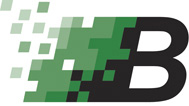 The ability to adapt to new situations quickly and maintain our competitiveness without having to pound through a mountain of corporate documents gives us and our customers a great advantage.
Dallas, Texas (PRWEB) June 30, 2013
The sale of computers and equipment online has been on a rapid incline over the past decade. As sales continue to rise, so does market competition. Large computer manufacturers such as Dell, Hewlett Packard and Lenovo are constantly at battle to earn new customers and increase sales. In turn, competition ends up being the consumer's best friend. With technology giants constantly waging price and product wars in addition to their powerhouse marketing campaigns and deep pockets, it's easy to get caught up in the mainstream of things and overlook the best deals available on the internet,- which are commonly offered by smaller companies and organizations.
Discovering Refurbished PCs: Smaller online retailers typically sell refurbished equipment that has already taken the initial hit of value degradation after being used for the first time. It's the same concept of purchasing a new car and driving it off the lot, instantly reducing its value. With that being said, consumers can save up to 50% off the MSRP by purchasing refurbished computers and equipment. Additionally, any manufacturer defects or issues have already been fixed and or repaired. Often times, a new PC owner will unfortunately be the first to discover hardware problems and failure, resulting in lost time and productivity. A general concern most buyers have when considering refurbished computers is that they might not carry the same warranty as a manufacturer. This is a major misconception as many smaller companies like bcdelectrostore offer the same standard warranty that the giants do.
Further Benefits: Smaller companies generally offer better quality customer service, promptness, understanding, adaptability, and pricing. They want your business, and will work hard to earn it. There is a lot of competition out there and they will do whatever it takes. Travis Halsell, the Support Manager for http://www.bcdelectrostore.com stated in an interview, "We are aware that earning the business of new and existing customers is never easy. There are so many other options out there when shopping for a computer system, that we have to stay on top of things and provide more than just a quality product at the best price, but exceptional service and personality to keep our customers around, otherwise, they would all just turn tail and find another organization to purchase from… it's not easy being a smaller company, but the ability to adapt to new situations quickly and maintain our competitiveness without having to pound through a mountain of corporate documents gives us and our customers a great advantage."
Who to purchase from: There are many things to consider when deciding who to purchase refurbished computers from. When shopping around, you will want your potential source to have the following qualities, certifications, and experience.

Microsoft Registered Refurbisher, or MRR. A MRR is a refurbisher who sells genuine Windows operating systems with their computers. They are authorized to do so by completing a series of tests to meet the program's regulations.
Smaller organizations. They take the initial hit of price degradation from a new computer system and provide the same great service as larger corporations do as well as warranties and support.
ISO 14001 / 9001, R2, or eSteward certified, companies meeting these certifications are required to test and ensure good quality for all of the products that leave their facility as well as meeting strict environmental regulations.
Finally, a buyer will want to purchase from a company that has experience in the industry. More experience ensures better service and overall quality of product.
If you are able to find a company and check all of the above items off your list, you have found an excellent refurbishing company to purchase from.
BCD Electro (http://www.bcdelectro.com) and through its subsidiary BCDElectroStore (http://www.bcdelectrostore.com) is a full service remarketing and recycling company. Through a broad suite of best practices, business-ready solutions, services and products BCD Electro provides secure and timely control of key product lifecycle management processes to help companies accelerate revenue, drive innovation, reduce costs, improve quality, and ensure regulatory compliance. We specialize in recycling IT, telecom, networking and hospital equipment as well as sales of excess inventory from manufacturing operations.
For more information contact:
t h a l s e l l (at) b c d e l e c t r o (dot) c o m
Blog