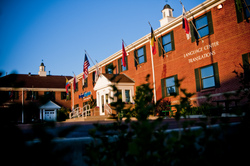 A very satisfying element of the course is the way trainees communicate with each other to reflect on best practices in EFL teaching today
Denver, CO (PRWEB) March 7, 2011
Using the latest in e-learning technologies and developments, BridgeTEFL, a Denver-based TESOL provider, released a new, interactive online TEFL (teaching English as a foreign language) certification course this month. The BCELT, Bridge's certificate course in English Language Teaching, meets the 100-hour international benchmark for English teacher certification, with the additional benefit of graduate credit from the University of Northern Colorado for qualified participants.
Unlike many online TEFL-training courses, the BCELT is a virtual classroom experience, delivered via an easy-to-use platform through Moodle, a well-known VLE (virtual learning environment). This highly interactive format allows for active discourse and debate between classmates through online forums.
The course also utilizes live video conferencing sessions with WebEx, where TEFL trainees can participate with expert trainers in live workshops and classroom discussions; these sessions can be recorded for future reference. Course content such as lectures and tutorials is also broadcast via webinar.
"A very satisfying element of the course is the way trainees communicate with each other to reflect on best practices in EFL teaching today," says Susan Weymouth, Director of Curriculum Development for Bridge. "Their writing in forums encourages them to apply the ideas they are reading about to their varied personal experiences."
The distance learning model, ideal for teachers who are not able to attend a standard in-class course, provides online delivery of content covering the latest developments in the ELT field and allows trainees to get a quality TEFL certificatio n on their own schedule, from anywhere they can access the internet. The BCELT course allows for flexibility but still follows a 12-week format, so trainees complete weekly assignments and progress through the syllabus together as a class group, fostering a high level of communal input and support.
Jesse Myers, a teacher in the Cherry Creek School District in Denver and current BCELT trainee says, "I am a licensed full-time special education teacher who teaches English as a Second Language 'on the side' in the summers and on weekends. I really appreciate the flexibility of this program, both in accommodating my schedule and in allowing me to incorporate strategies from my special education and previous ESL experience."
BridgeTEFL adds the BCELT to its portfolio of in-class and online teacher training courses, including the Bridge IDELT (International Diploma in English Language Teaching); Weekend TEFL, offered in locations across the US; TEFLOnline.com; TEFLVideos.com; and GrammarAdvisor.com. Bridge delivers in-person courses across the globe, including Argentina, Brazil, Chile, South Korea and Qatar.
For more information on the BCELT, contact Lisa Rooney at BridgeTEFL: 303-785-8895 or lrooney (at) bridge (dot) edu.
About BridgeTEFL:
A division of Bridge, BridgeTEFL is the largest provider of TEFL (Teach English as a Foreign Language) courses in the United States, training over 3,000 teachers annually.
About Bridge:
Founded in 1983, Bridge Linguatec, Inc d/b/a/Bridge is a world leader in language, education and travel. An international company with headquarters in Denver, Colorado, and affiliate centers in Argentina, Brazil, Chile and Qatar, Bridge offers a wide spectrum of language related products and services, including language training and immersion programs, teacher training and development courses, language testing, translation and interpretation services, and cross-cultural travel programs including international service learning, language study and teaching English abroad.
# # #