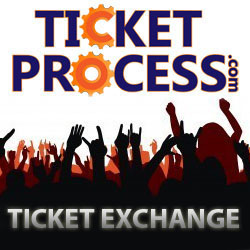 (PRWEB) December 15, 2012
All the trappings for the 2013 BCS Championship game are currently in place, and the Notre Dame Fighting Irish will play the Alabama Crimson Tide on the evening of Monday, January 7 in Miami Gardens, Florida. TicketProcess.com is a favorite destination for college football tickets, and they are currently offering a bevy of BCS National Championship game tickets for surprisingly lower prices.
The game is expected to be a hotly contested battle dominated by defense, and both Alabama and Notre Dame have massive followings throughout North America. Any fan of college football who is hoping to get in on the action needs to act as soon as possible, because BCS Championship Game tickets are historically some of the most coveted items in all of the sporting calendar.
Alabama head coach Nick Sabin will certainly have his troops ready to do battle with a Fighting Irish team led by feisty third-year coach Brian Kelly. Notre Dame had an incredible run through their 2012 regular season schedule, beginning overseas in Ireland with a romp of the Navy midshipmen in Dublin.
Almost every expert with an opinion on the matter expected Notre Dame to lose at least one game -- if not a small handful -- over the course of a long and demanding schedule. Surprisingly, they were able to best Michigan State, Michigan, Miami, Oklahoma and a USC team that came into the season ranked number one overall. The result is a team that is very well deserving of the chance to compete for the National Championship against an Alabama team very familiar with the bright spotlight.
Both Notre Dame and Alabama fans are expected to come out in droves on the evening of January 7, and TicketProcess is the place to go for folks who are interested in watching history unfold before own very eyes.