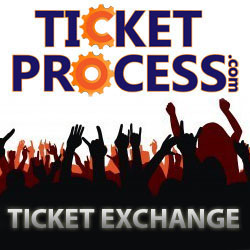 (PRWEB) November 20, 2012
While college football fans from all corners of the nation can be sure that the game will be highly entertaining and full of hard hits, one thing that has yet to be determined are the two teams that will be participating. The BCS rankings were ripped wide open in the last two weeks after Alabama, Oregon and Kansas State were all intimidated by the bright lights and large stages of success and lost important games that cost them the overall top slots in the rankings.
Many chapters are left to be told in this dramatic story before two teams engage in battle on the field of Sun Life Stadium in Miami on January 7th, but the time to buy these highly coveted college football tickets is now. BCS tickets are typically unavailable to the general masses that wish to attend these types of games, but TicketProcess is able to bring the most exclusive offers to the most common fans.
As of press time, the Notre Dame Fighting Irish sit atop the poignant and meaningful BCS rankings. If they are able to dispatch of a USC team that will be without their starting quarterback, it will pave the road for them to pay a visit to college football's most important game for the first time in well over 20 years. Alabama's embarrassing home loss to Texas A&M just might end up being entirely absolved, as BCS pollsters tend to favor teams in the South, giving good reason for Alabama fans to currently be on the lookout for 2013 BCS Championship Game Tickets.
2013 BCS Championship Game Tickets will be incredibly hard to come by for fans who do not know the proper places to look. Big-time annual events often attract unscrupulous, fly-by-night companies that simply do not have the selection, track record or reliability of TicketProcess.
No matter which squads earn the right to compete for college football's most coveted crown, all fans of college football who are looking for college football tickets or BCS tickets would be wise to pay a visit to TicketProcess in the very near future. Taking advantage of the opportunity to secure tickets to exclusive events a few months before they occur almost always results in saving valuable time and money. TicketProcess is not associated with any of the artists or venues listed.