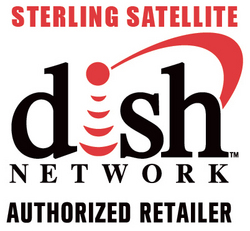 The Citi BCS National Championship Game is January 7, 2010. The No. 1 Alabama will battle No. 2 Texas to determine the one true national champion.
Menomonee Falls, WI (PRWEB) December 22, 2009
Sterling Satellite http://www.SterlingSatellite.com , a DISH Network retailer, wants to remind college football fans they can watch all of the bowls this season on DISH Network. The most wonderful time of the year – bowl season – has just begun. All games will be available through DISH Network (local channel restrictions may apply).
For a complete list, print this guide to college bowl game programming.
Here is a list of Selected College Football Bowl Games coming this season:
MAACO Las Vegas Bowl
Oregon State vs. BYU
December 22/8:00 p.m. EST/ESPN
– Two ranked teams meet early in the bowl schedule as the #16 ranked Oregon State Beavers take on the #15 ranked Brigham Young Cougars. This game marks BYU's fifth consecutive trip to the Las Vegas Bowl.
San Diego County Credit Union Poinsettia Bowl
Utah vs. Cal
December 23/8:00 p.m. EST/ESPN
– Utah and Cal clash in San Diego are West Coast powerhouses. Cal hopes that star running back Jahvid Best will return to form after suffering a concussion earlier in the season. Utah is looking to extend their eight consecutive bowl game winning streak. Utah, a non-BCS conference team, upset Alabama last year in the Sugar Bowl, and wants to take down another major program this year.
Meineke Car Care Bowl
Pitt vs. North Carolina
December 26/4:30 p.m. EST/ESPN
– The Pitt Panthers travel to Charlotte to challenge the North Carolina Tar Heels in their home state. Pitt narrowly missed a BCS Bowl berth when they lost to Cincinnati at the end of the season. Both teams are looking for momentum heading into next year after faltering down the stretch yet again.
Emerald Bowl
Boston College vs. USC
December 26/8:00 p.m. EST/ESPN
– For the first time in seven seasons, USC won't be playing in a BCS bowl game in the Emerald Bowl. USC looks to roll over BC as the Trojans' high powered offense takes on BC's average defense. However, USC's own problems on the defensive side of the ball may prove to be too much if BC can get the running game going.
Champs Sports Bowl
Miami vs. Wisconsin
December 29/8:00 p.m. EST/ESPN
– This is a matchup of one rising team vs. one fading. Miami continues to rebuild after overhauling its entire program just two years ago. Quarterback Jacory Harris will lead the Hurricanes' offense against defensive standout O'Brien Schofield and the rest of the Badgers' better than average defense.
Pacific Life Holiday Bowl
Arizona vs. Nebraska
December 30/8:00 p.m. EST/ESPN
– Catch Ndamukong Suh before he becomes the overall #1 pick in next year's NFL Draft. After finishing fourth in this year's Heisman voting, Suh, is looking to replicate the monster game in which he complied 4 ½ sacks against Texas. Arizona is riding on the momentum they gained when they defeated USC in the final game of the regular season.
Bell Helicopter Armed Forces Bowl
Houston vs. Air Force
December 31/Noon EST/ESPN
– The top ranked passing offense of Houston looks to shoot down Air Force's top raked passing defense. These two teams played in the same bowl last year. Houston won in the thrilling 34-28 contest. This year's game looks to be even better.
Brut Sun Bowl
Oklahoma vs. Stanford
December 31/2:00 p.m. EST/CBS
– Heisman runner-up Stanford running back Toby Gerhart looks to add to his already incredible statistical totals. The Sooners have struggled since quarterback Sam Bradford left due to a shoulder injury early in the season. The Cardinals will most likely be without their quarterback Andrew Luck who recently had surgery on a finger on his throwing hand.
Chick-fil-A Bowl
Virginia Tech vs. Tennessee
December 31/7:30 p.m. EST/ESPN
– Two of the nation's best running backs will meet in this showdown. Ryan Williams of Virginia Tech has racked up more than 1,500 yards in his freshman year. Now he's one of the top running backs to watch. Tennessee's Montario Hardesty is coming off the best season of his career. He looks to leave with a victory against the heavily favored Hokies. Watch for Chick-fil-A to make their annual promotional announcement offering a free item for those who visit the company's website.
Konica Minolta Gator Bowl
West Virginia vs. Florida State
January 1/1:00 p.m. EST/CBS
– In what will be Florida State Head Coach Bobby Bowden's final game. He came to Florida State in 1976. Meanwhile, Bill Stewart's Mountaineers have underperformed since Head Coach Rich Rodriguez left for the University of Michigan. Watch as Bowden attempts to avoid their first losing season he joined the program.
Rose Bowl Presented by Citi
Ohio State vs. Oregon
January 1/4:30 p.m. EST/ABC
–This is the annual matchup between the champions of Big Ten and Pac-10. After losing to Florida and LSU the last two years in bowl games, OSU needs to regain their postseason mojo. OSU quarterback Terrelle Pryor looks to build toward a successful junior season against the school he almost chose over OSU.
The Oregon Ducks will bring their trademark quickness on both sides of the ball. Oregon's new uniforms were designed especially for this game.
Allstate Sugar Bowl
Florida vs. Cincinnati
January 1/8:30 p.m. EST/FOX
– One of the five remaining undefeated teams, Cincinnati, tussles with SEC runner-up Florida in the second BCS game of the bowl season. Cincinnati has a perfect 12-0 record, winning even after losing their starting quarterback for more than a month. Unfortunately, the Bearcats won't be there with their head coach, Brian Kelly. He left for a coaching position at Notre Dame.
Florida, meanwhile, will look to strike back after being destroyed by Alabama in the SEC Championship Game. Tim Tebow's last game as starting quarterback of the Florida Gators could be a difficult one to win. Florida coach Urban Meyer has yet to lose a bowl game at Florida and faces a tough challenge from his alma mater.
Tostitos Fiesta Bowl
Boise State vs. TCU
January 4/8:00 p.m. EST/FOX
– This is one of the most anticipated BCS matchups. Both teams finished the year unbeaten and hope to end the year ranked second. This game will be an epic battle as TCU brings the nation's best total defense against Boise's offense that led the country in scoring.
These two teams met last year in the Poinsettia Bowl, which TCU won 17-16. It was Boise State's only loss last season. Stakes are much higher now -- the winner will most likely be ranked in the top 5 to start next year and have a legitimate shot at reaching the BCS National Championship Game.
FedEx Orange Bowl
Iowa vs. Georgia Tech
January 5/8:00 p.m. EST/FOX
– It's Big Ten vs. ACC as 10-win Iowa takes on ACC Champs Georgia Tech. Georgia Tech's high scoring triple-option spread offense will give Iowa's stout defense some trouble. Josh Nesbitt has accounted for 18 total offensive touchdowns this year, showing that Tech's offense can score at will.
Iowa was ranked in the top 5 at one point this season, but fell precipitously after starting quarterback Ricky Stanzi was injured. Stanzi should be back in time for the game. His return will be crucial for an Iowa team that will likely have to play from behind most of the game.
Citi BCS National Championship Game
Texas vs. Alabama
January 7/8:00 p.m. EST/ABC
– No. 1 Alabama battles No. 2 Texas to determine the one true national champion. Both held off challengers in their conference championship games. Now they must win this last game to be recognized as the best team in college football this year.
Alabama's Mark Ingram won this year's Heisman Trophy in the closest race in the more than 70 year history of the award. Texas' Colt McCoy finished third behind Ingram in this year's Heisman voting. Both received awards for their offense, yet each team sports a stifling defense. Something must give as these two evenly matched teams square off for the right to be called #1.
Dish TV packages are available - tune in to see who takes home the championship this year.
About Sterling Satellite
Sterling Satellite is a Top Five Dish Network Dealer. We have been in business since 2003 offering extraordinary customer service. In our effort to provide Dish TV service, we go one step further than the competition. We assist our customers in determining the best package to meet their unique needs.
Football fans can get an NFL Network Preview free for a limited time.
See http://www.SterlingSatellite.com for DISH Network promotions.
###