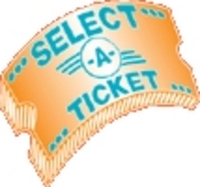 The most outstanding college football player in the country last year was Tim Tebow. Bradford was the only man who could have kept Tebow from becoming the 2nd back-to-back Heisman winner in college football history, and he did. Beyond that, these teams are deep with talent
Riverdale, NJ (PRWEB) December 19, 2008
College Football fans who have BCS National Championship Game tickets will get to see two Heisman Trophy finalists play in the BCS Championship Game.
2007 Winner Tim Tebow leads his Florida Gators in to battle against 2008 Heisman Trophy Winner Sam Bradford and the Oklahoma Sooners. See both of these stars at the BCS game on Thursday, January 8, 2009 at Miami, Florida's Dolphin Stadium. Tickets are on sale at SelectATicket.com.
Celebrate the New Year with tickets to the BCS game. "The most outstanding college football player in the country last year was Tim Tebow. Bradford was the only man who could have kept Tebow from becoming the 2nd back-to-back Heisman winner in college football history, and he did. Beyond that, these teams are deep with talent," said Tara Rau, Vice President of Acquisitions and Risk Management at SelectATicket.com.
"There's always a lot of arguments but I think the BCS got it right this year, it is a matchup of the two best teams in college football. It's a game you don't want to miss," said Rau.
College Football's Division I National Championship is pitting two of the hottest teams in the nation against each other. Oklahoma won the Big 12 championship and Florida took home the SEC title. The two teams - the Oklahoma Sooners and Florida Gators - are No. 1 and No. 2 in the final BCS standings.
Both have had long winning streaks. Since losing to Texas, Oklahoma has won seven straight games, and set an NCAA record for points in a season. Florida has played well too - with nine straight wins since being upset by Mississippi.
What's a game without some controversy? The way the game has been decided has been controversial. People have criticized the way the BCS chooses who plays. The teams are picked using a combination of the often complicated and confusing BCS computer rankings and two polls.
Among those who want change: the most popular politician in the country right now. President-elect Barack Obama has his take on how the championship should be decided. Not by polls and computers. In an interview with 60 Minutes, Obama he said he wants a playoffs series to decide. He said, "I don't know any serious fan of college football who has disagreed with me on this."
Either way, tickets to the BCS championship game are coveted,and SelectATicket.com can get the best seats.
About SelectATicket.com:
Since 1978 Select A Ticket has been selling tickets to major entertainment and sports events like the BCS Championship. For over 30 years and with extensive knowledge of the industry, Select A Ticket helps their customers find the best tickets.
Order BCS championship tickets online at http://www.selectaticket.com or call Select-A-Ticket.com] at (800) SELECT-US or 1-800-735-3288.
###