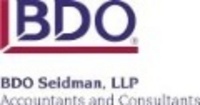 These are major changes that can have far-reaching effects on both the art of the deal and the morning after
CHICAGO (PRWEB) February 7, 2008
"These are major changes that can have far-reaching effects on both the art of the deal and the morning after," said Ben Neuhausen, a Partner and National Director of Accounting at BDO Seidman. "The changes in accounting for business combinations could make the earnings impact more difficult to forecast. Unexpected acquisition costs may arise, and future expenses may be tied to asset valuations that are difficult to predict, especially in today's economy. This puts a priority on preparation."
BDO Seidman emphasizes that FASB Statements 141R and 160 will impact the following areas:
-- Deal Timing. Under the new accounting, the few days from agreement or announcement to consummation date can make a critical difference.
-- New Disclosures. The effects on reporting may cause surprises. Under Statement 141R, more purchases qualify as business combinations. In some cases, its income tax provisions can trigger disclosures in 2008.
-- Controls. It may take time to assemble the needed skills and establish the necessary controls. Statement 141R expands the required use of fair values, and more items may need to be re-measured or require post-acquisition monitoring.
-- Earnings Forecasts. The earnings impact of a deal in the year of acquisition and subsequent years will differ from current accounting and take time to study. The earnings effects of step purchases and step sales will also differ.
-- Debt Covenants. There may be unforeseen effects on debt covenants or other legal arrangements, since Statement 160's reporting requirements may affect key financial ratios.
The complete client advisory, "New Accounting for M&A Affects Earnings and Deals," can be reviewed at http://www.bdo.com/download.aspx?id=725. For more information, please contact Jerry Walsh at 631-419-9008.
About BDO Seidman, LLP
BDO Seidman, LLP is a national professional services firm providing assurance, tax, financial advisory and consulting services to a wide range of publicly traded and privately held companies. Guided by core values including, competence, honesty and integrity, professionalism, dedication, responsibility and accountability for almost 100 years, we have provided quality service and leadership through the active involvement of our most experienced and committed professionals.
BDO Seidman serves clients through 35 offices and more than 300 independent alliance firm locations nationwide. As a Member Firm of BDO International, BDO Seidman, LLP serves multi-national clients by leveraging a global network of resources comprised of 621 Member Firm offices in 110 countries. BDO International is a worldwide network of public accounting firms, called BDO Member Firms, serving international clients. Each BDO Member Firm is an independent legal entity in its own country.