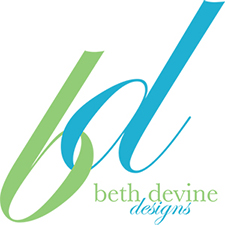 Boca Raton, FL (PRWEB) June 20, 2013
With summer wedding season beginning to wind down, Beth Devine Designs, an online retailer for handmade wedding jewelry has announced a new discount to help brides and bridesmaids save on their last-minute purchases of beach wedding jewelry.
Starting today, brides shopping for bridal and bridesmaid jewelry for their beach or destination wedding will enjoy a 20-percent savings on their entire purchase. For a limited time, shoppers may simply use the promo code BEACHBRIDE at the time of checkout to receive their discount. The sale will run for one week only, ending on June 27, 2013.
It's a great opportunity for beach brides to purchase jewelry for themselves or bridesmaid jewelry gifts for their attendants. "A beach-inspired piece of jewelry is a perfect bridesmaid gift," says Beth Devine. "Not only can it be worn the day of the wedding, but will likely become a treasured reminder of the special event for years to come," says Beth Devine.
Based in sunny South Florida, Beth Devine draws inspiration from her tropical surroundings and began incorporating beach-inspired pieces into her jewelry collection several years ago. Since then, Beth's line of beach jewelry has become popular choice for beach brides and bridesmaids. Perfectly suited for a beach or destination wedding, all beach bracelets, necklaces and earrings are handmade with an array of materials including natural seashells, mother of pearl, freshwater pearls and gemstones.
About Beth Devine Designs
Beth Devine Designs is based in South Florida and offers a selection of handmade designer jewelry that includes over 250 pieces of elegant and wearable jewelry. Designed and impeccably handmade to last a lifetime, an array of high-quality materials are used, including natural gemstones, genuine Swarovski crystal beads, freshwater pearls, sea shells and coral. Metals used include either sterling silver or 14k gold filled.
Since beginning in 2006, Beth Devine has expanded her collection to also include a special line of handmade wedding jewelry that includes bridal and bridesmaid earrings, necklaces and bracelets and beach wedding jewelry.
To view our entire collection of beach wedding jewelry, please visit Beth Devine Designs at http://bethdevinedesigns.