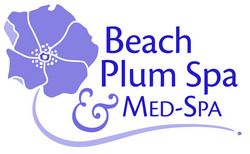 We are the first Medical Spa on Cape Cod to offer Alma Lasers' pain-free laser hair removal and Accent Your Body alongside all of the other cosmetic medical treatments available at Beach Plum Med-Spa
Hyannis, MA (Vocus) July 7, 2009 -–
Deb Catania, Owner and Spa visionary announced the opening of Beach Plum Med-Spa launched last month at the Cape Codder Resort in Hyannis, MA, under the Medical Direction of Garry L. Brake, MD.
Beach Plum Med-Spa offers non-invasive and minimally invasive cosmetic medical treatments to help maintain a youthful appearance for men and women of all ages.
"We have selected the latest laser technology from Alma Lasers to offer the most advanced medical skin care programs available including, pain-free laser hair removal, skin tightening, skin resurfacing, BotoxTM, DysportTM & dermal fillers, as well as photo-facials. By adding these higher-level, results-driven medical services we are able to meet the growing demand in the marketplace and the needs of our current clients," states Deb Catania. The services at Beach Plum Med-Spa address clients' concerns such as unwanted hair, sun and age spots, uneven skin tone, sagging skin, acne, spider veins and wrinkles. The Beach Plum Med-Spa offers the perfect way to bring the children for a vacation, enjoy a variety of med-spa treatments and go home looking relaxed and rejuvenated.
Ms. Catania and Dr. Brake have been discussing this advancement of the Beach Plum Spa program for over a year, planning the Summer 2009 launch which officially happened June 3rd at their first event held at the Cape Codder Resort. With over 75 people in attendance, the Beach Plum Med-Spa team introduced the new cosmetic medical services with demonstrations, a slide presentation, free gifts and on-site consultations. The next event is being held on July 22nd at 6:00 p.m., seating is limited and reservations are required; please call 508-771-3000 x269.
"We are the first Medical Spa on Cape Cod to offer Alma Lasers' pain-free laser hair removal and Accent Your Body alongside all of the other cosmetic medical treatments available at Beach Plum Med-Spa," comments Dr. Garry Brake. Dr. Brake is a highly regarded surgeon with a private practice based out of Falmouth Hospital since 1995. Graduating from Rutgers' Robert Wood Johnson Medical School, Dr. Brake completed general surgery training at the University of Illinois in Chicago, and held the position of Chief Resident at Cook County Hospital. He has served on the board of Cape Cod Healthcare and as Chief of Staff at Falmouth Hospital. Dr. Brake is currently a board member of the Physicians of Cape Cod which represents over 300 Cape physicians.
About Beach Plum Med-Spa:
Beach Plum Med-Spa offers the latest in cosmetic medical spa treatments in a relaxing, spa environment located at the Cape Codder Resort in Hyannis MA and at the John Carver Inn in Plymouth, MA. Owner and Spa Visionary, Deb Catania, in conjunction with Medical Director Garry L. Brake, MD and their highly skilled team, provide specialized medspa programs that address the needs of their clients on an individual basis. Their treatments have minimal to no downtime. Consultations are complimentary. For more information, please call 508-771-3000 x269 or visit http://www.beachplumspa.com/med-spa .
###